It was more frustrating points dropped to a promoted side at Kenilworth Road, but a last-gasp Luis Diaz equaliser salvaged a late draw for Liverpool.
The Reds were held by Luton for much of the contest on Sunday afternoon and an 80th-minute breakaway goal from Tahith Chong looked to have secured the Hatters all three points.
Diaz headed home an emotional equaliser deep into stoppage time to earn his side a point, but the result puts some unwanted daylight between the Reds and the league leaders.
Adam Beattie (@beatts94) and Jack Gill (@jacklfcgill) are here to assess what went wrong and the impact the result could have on our 2023/24 ambitions.
A definite dip compared with recent performances, what do you think caused the shortcomings?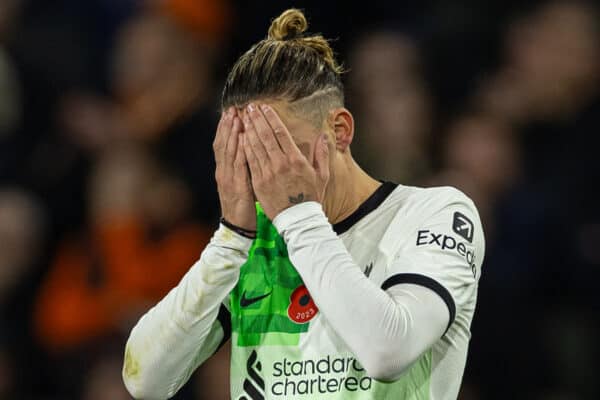 ADAM: I don't think we coped with the occasion very well, which is something this team have never particularly struggled with.
There was nowhere near enough width and we looked a bit lost at times in transition, getting caught in possession far more than we should have against a significantly lesser side.
Performances like that get thrown in from time to time and, unfortunately, it is part of being a football supporter.
But we do need to make sure this one is an anomaly if we're going to have any hopes of keeping pace with the top teams this season.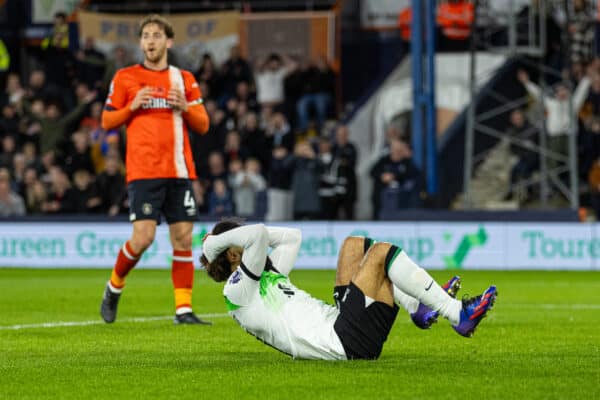 JACK: Too many players produced their worst performance of the season at Kenilworth Road and it's difficult to see why after the start to the season we've had.
For a while now, we've had an issue playing against newly-promoted teams, particularly away from home, and Luton were the latest to cause us a few issues.
I think the size of the pitch caused us problems, with it being the smallest in the league.
We kept persisting with Trent inverting but it was obvious from very early on that it wasn't working as there was already an overload in the middle of the pitch, and we needed to get it into the wider areas more often.
Some big chances were wasted, how much of a concern was the finishing?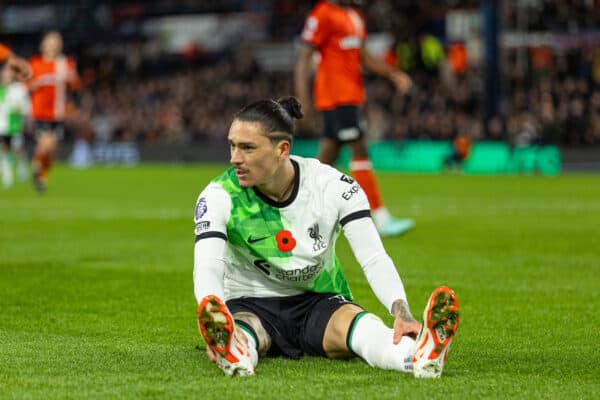 JACK: I don't think it's a massive concern. We've scored in every game since April and sometimes your strikers just struggle to put the ball in the back of the net.
It was just one of those days, to be honest. I thought Salah had one of his worst performances for a very long time and Nunez's miss from close range was one that probably cost us three points as you have to be scoring that.
Nunez had some really good moments in the first half though, creating chances out of nothing when many others were far too slow and predictable in the build-up.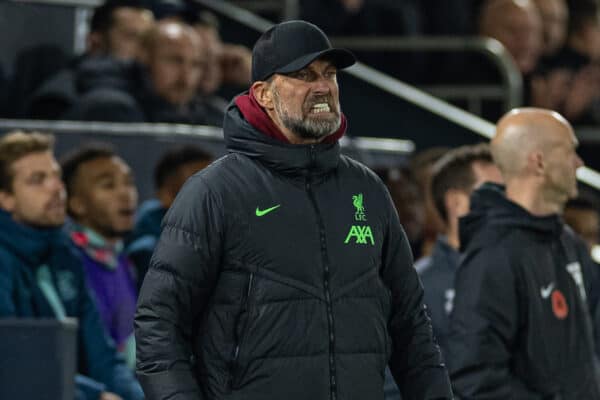 ADAM: I'm definitely not worried about us creating and scoring goals this season, and I wouldn't swap our forward options with anyone else in Europe at the minute.
We've scored in 26 games on the bounce now, as Jack alluded to, which shows we've got more than enough firepower. But it is difficult to excuse that Darwin Nunez miss, as much as I want to.
Do you feel that the No. 6 position needs to be addressed in January?
JACK: I think it's one position that needs to be addressed, as I think Alexis MacAllister is best off as a No. 8.
I appreciate the job he's doing in the six, but I thought that was a game where we could've done with Endo breaking up play and recycling possession, preventing counter-attacks.
However, it seems to be that Klopp doesn't trust him at the minute, giving him minimal minutes in the league and being unwilling to try him in situations like yesterday when the game was crying out for him and Macca was clearly struggling in the role.
Andre in January I'm pretty sure is a done deal and I think, from what I have seen from him, he is a smart signing for us and certainly a much-needed one.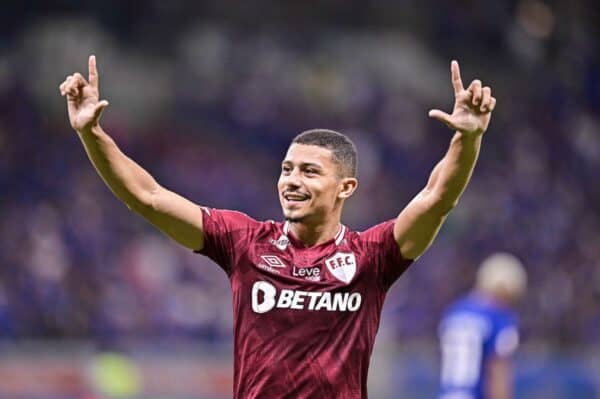 ADAM: It is definitely the only role where it would be easy to drastically upgrade upon what we've got.
We've got the best goalkeeper in the world, a great back four when we can keep everybody fit, loads of exciting midfield options and five top-quality forwards.
I kept a close eye on Andre in the Copa Libertadores final and I think he can be a bit of a game-changer for us, but the schedule adjustment from South America might mean he needs a bit of time to settle in, which we don't really have this season!
Aside from Diaz, which players do you feel came away with credit?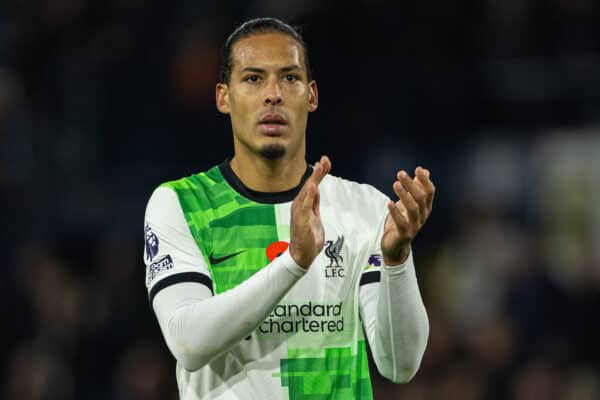 ADAM: I would probably single out Virgil van Dijk as having put in another solid shift to add to his collection this season, but there wasn't a great deal to choose from if I'm being honest.
The fact that Diaz was able to come on and have that much of an impact in such a short space of time is nothing short of incredible given everything that is going on.
Him getting the equaliser felt written in the stars and it made me feel much more at peace with the dropped points, but as Jurgen Klopp said, the "real problem" is not fixed yet.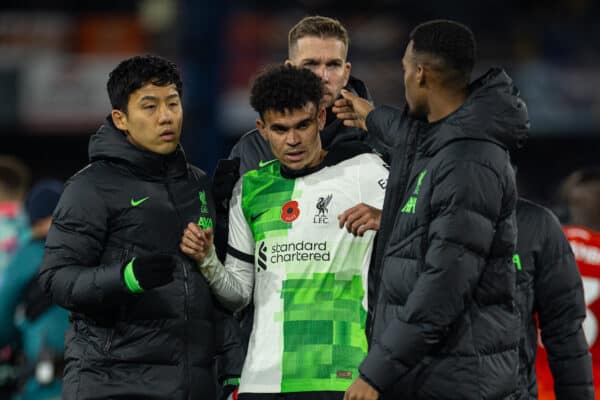 JACK: Diaz was certainly a fantastic substitution. What a moment that was for him after the week he's had. No one deserved it more.
I also thought Harvey Elliott, who got the assist for the goal, was brilliant from the bench. He was one of the only players that was looking direct and producing dangerous passes into good areas.
Van Dijk played well too on a day where most of the starting 11 were far from their best, and as always, Alisson Becker made a couple of crucial saves.
Not many other players can come off with their head held high though. Konate had some good moments, Trent played some magnificent passes but struggled in most parts.
Finally, is it an overstatement to call the result a big blow to any title hopes?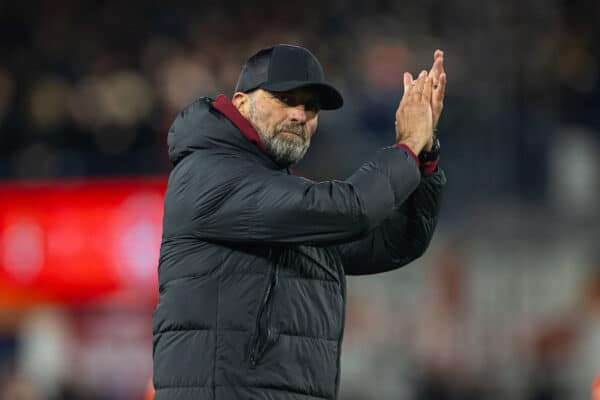 JACK: I think it is an overstatement but I can completely understand the feeling as it was my immediate reaction to yesterday's game.
Those are the games that you feel when pushing for the title against a side like Manchester City, you just can't afford to drop points in.
I think on the face of it, you look at those games as ones we should be winning and ultimately yesterday looks like two massive points dropped.
But with how the game went and the performance from most, we might look back on Diaz's 95th-minute equaliser at Kenilworth Road at the end of the season with huge importance.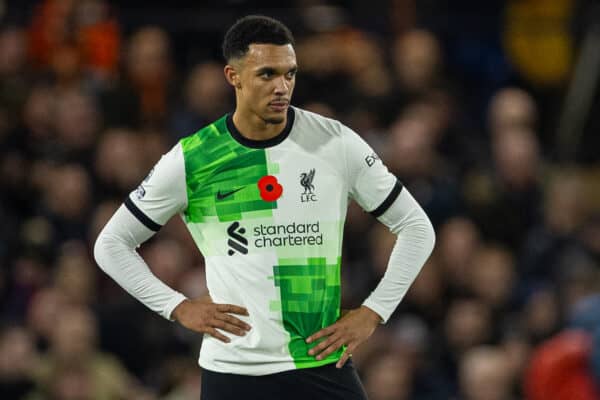 ADAM: I'm not writing us off for anything off the back of that performance alone because we have looked pretty close to our best in recent weeks, but it does add unnecessary pressure to the Brentford game.
Our record against promoted sides is abysmal as Jack has mentioned and I'm not really sure I can explain it, we haven't even got the 12.30pm excuse for this one!
The equaliser will have given the players a real lift for a number of reasons and the importance of that can't be overstated. It could easily end up being worth more to us than the point alone.