After Liverpool's 3-1 win against LASK, Jurgen Klopp referred to the Raiffeisen Arena pitch as being "really bad," prompting the Austrian club to respond.
Liverpool won the match after going 1-0 down, but the manager still thought the state of LASK's surface was worth a mention.
Klopp called it "really bad" and said the hosts "suffered much less" due to their lack of possession.
The Reds had 68 percent possession on the night, and therefore had to contend with the uneven bounce of the ball more often.
LASK have since responded to comments from Liverpool, acknowledging the problems. Via Volksblatt, the club said: "It is a construction defect in the substructure.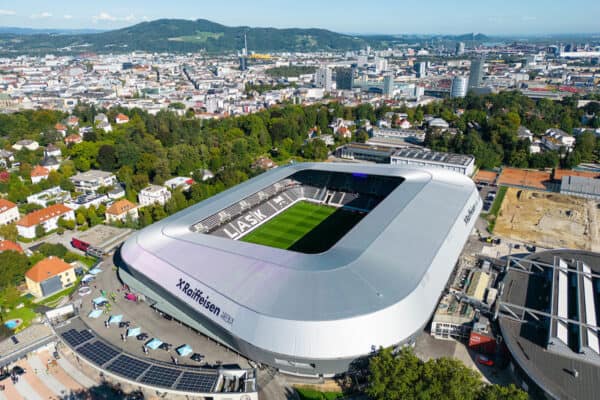 "This causes problems with the drainage of the place. We are aware of the issue, it cannot be solved in one day because this is only possible step by step. We hope it can be resolved by October."
That would be in time for the club's remaining home group fixtures, with Thomas Sageder's side set to host Union SG on November 9, then Toulouse on December 14.
In theory, this should benefit the visiting teams if they were to have more possession than the hosts. It would also help future away sides as LASK would no longer have the advantage of being more accustomed to the unpredicatable bounce.
Thankfully, Liverpool won on their visit anyway, but footballers should be able to adapt to playing on pitches not as good as their own.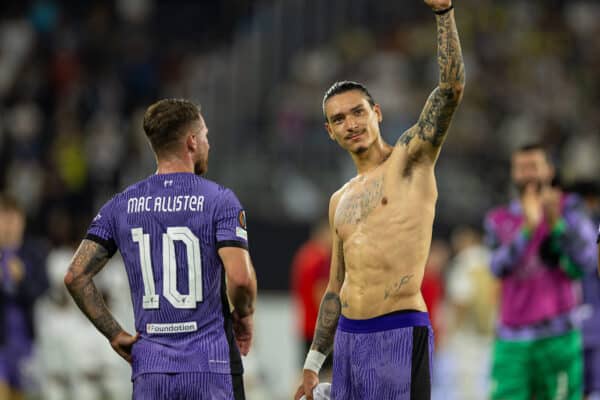 Having said that, a torn-up pitch does undoubtedly make a difference to what style best suits a team on the day.
Despite opening earlier this year, Klopp hasn't been the only one to criticise the state of the Raiffeisen Arena's pitch.
Volksblatt also reported that the Austrian national team "recently complained about this during international matches."
Austria drew 1-1 against Moldova at the stadium on September 7, in the most recent of three matches they have played at the new ground.