Liverpool could be set for their first trip to America in five years as pre-season plans are already being put in place for next year.
The Reds have not visited the States since 2019, having completed back-to-back Singapore trips this summer in preparation for the upcoming campaign.
The club's CEO, Billy Hogan, has indicated that Liverpool are likely to return to the USA for the first time since 2019 when they make their preparations for 2024/25 in a year's time.
In an interview with The Athletic, Hogan revealed that a tour of America in 2024 is being strongly considered by saying: "It's not set yet, but it's definitely on the table."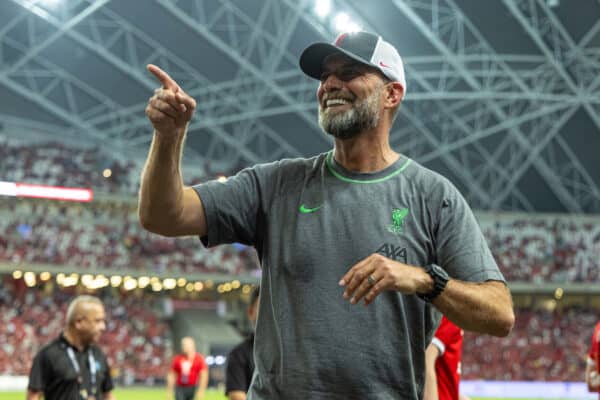 Hogan went on to discuss the impact of Lionel Messi's arrival at Inter Miami and the way in which his presence will help the continued development of the sport across the pond.
"He's got off to a very good start and that can only be good for the game and for the growth of the game globally," he continued.
"Ultimately, that will benefit the Premier League as well. It's the most competitive league in the world with most of the best players and best managers in the world. That's compelling.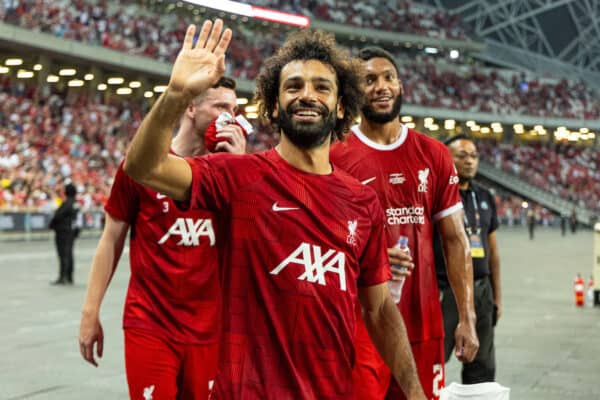 "The popularity of the Premier League has been growing massively in the U.S. over several years. The partnership with (TV network) NBC has been really beneficial. Liverpool has always had a significant fanbase there and we know it continues to grow."
Liverpool have an extremely strong fanbase in the USA and visited Indiana, Boston and New York ahead of the title-winning 2019/20 season.
The coronavirus pandemic curtailed the Reds' pre-season in the summer of 2020, but the Reds did get chance to briefly visit Austria before going back in 2021 prior to a trip to Evian in France.
Tours of Singapore, Germany and Austria followed in 2022, with the club reversing Germany and Singapore in their diaries for their pre-season schedule this summer.