Liverpool still need additions in midfield and, with plenty of players linked, we took a look at the numbers.
In Wataru Endo, Liverpool have their only recognised No. 6 for the new season. Despite this, it is now reported that Liverpool are looking for a "multi-functional midfielder" to fill the gap in the squad.
For this we've picked out Ryan Gravenberch, Khephren Thuram, Matheus Nunes and Jesper Lindstrom to compare.
Here, we take a brief look at what their statistics over the last year, in their league and European campaigns, tell us about some of Liverpool's potential "multi-functional" targets.
Passing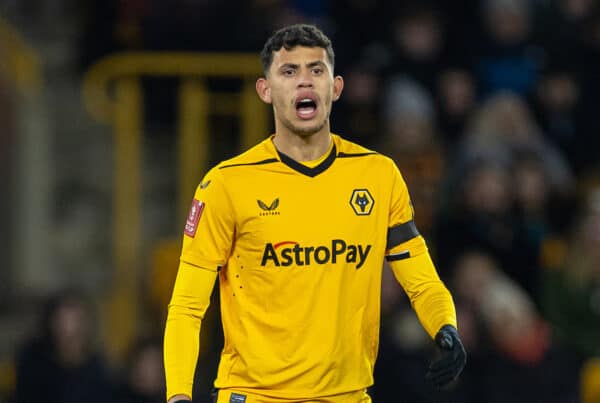 Pass completion %:
Gravenberch – 85.7%
Thuram – 85.3%
Nunes – 79.6%
Lindstrom – 63.9%
Lindstrom is clearly the least capable in this department but he is more suited to playing as an attacker. His passing is usually high risk, high reward, therefore his pass completion rate will be lower.
Whether this is what Jurgen Klopp is looking for, though, is another matter. He isn't somebody that will be filling in at No. 6 any time soon.
Progressive passes per 90 mins:
Gravenberch – 6.51
Thuram – 4.48
Nunes – 3.06
Lindstrom – 1.80
Tackling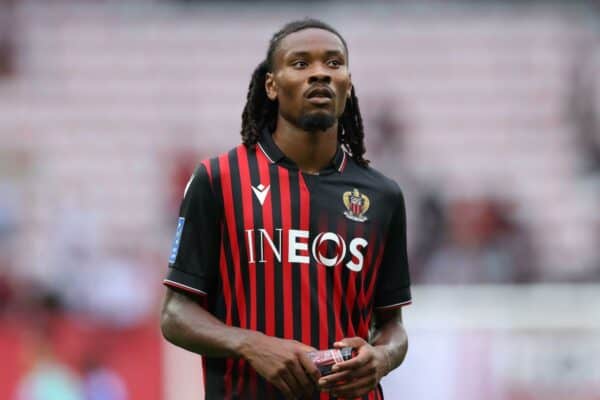 Dribblers tackled per 90 mins:
Gravenberch – 1.03
Nunes – 1.02
Thuram – 0.72
Lindstrom – 0.33
Defending, or rather the ability to make Liverpool's defenders' jobs easier, is a key component of what Klopp deems a suitable central midfielder.
We have already seen why the Reds paid £60 million for Dominik Szoboszlai, with his work rate standing out in his first two matches alone.
To play for Liverpool, you need to have brains to go with physicality.
Thuram and Gravenberch appear to have them, with the players both placed in the top 22 per cent and 31 per cent of comparable players, respectively, for interceptions per 90.
Interceptions per 90 mins:
Thuram – 1.43
Gravenberch – 1.26
Nunes – 0.58
Lindstrom – 0.45
Going forward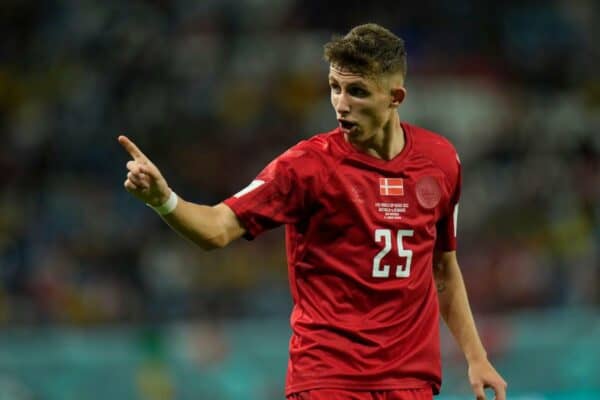 Progressive carries per 90 mins:
Thuram – 3.40
Lindstrom – 3.15
Nunes – 2.15
Gravenberch – 1.83
There is a clear winner here; when it comes to getting up the pitch, Thuram's stats are outstanding.
He is in the top four per cent of comparable players for progressive carries and the top eight per cent of players in the 'successful take-ons' category.
He could be what Liverpool were looking for in Naby Keita before injuries got the better of the Guinean.
Successful take-ons per 90 mins:
Thuram – 1.65
Nunes – 1.61
Lindstrom – 1.55
Gravenberch – 1.26
On goal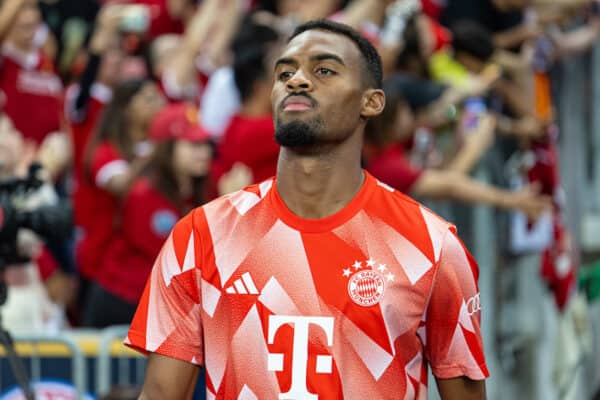 Shots per 90 mins:
Lindstrom – 2.29
Gravenberch – 1.60
Thuram – 1.43
Nunes – 1.02
Shots per 90 is one aspect that Lindstrom does beat the others on.
He often operates in a wider position, like Szoboszlai did at RB Leipzig, but he has less of the physical attributes that the Hungarian has that made him a good fit for Klopp.
Gravenberch is the standout as a creator, arguably offering the ability to play incisive passes better than the others.
Being in the top seven per cent of comparable midfielders for shot-creating actions isn't to be sniffed at.
Shot-creating actions per 90 mins:
Gravenberch – 4.00
Thuram – 3.37
Lindstrom – 3.03
Nunes – 2.15
---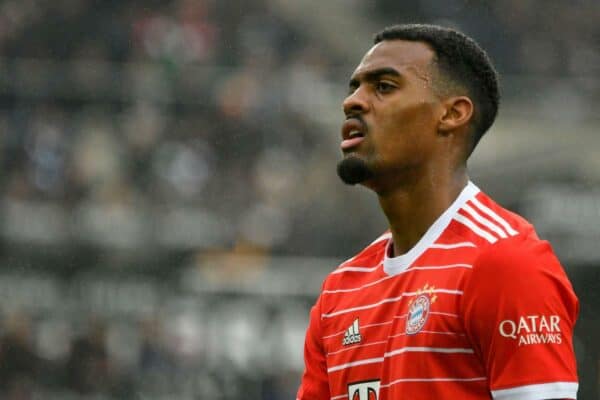 It is clear from these stats that there are two clear frontrunners, as far as the numbers go anyway; Thuram and Gravenberch are much the better all-round players.
If Liverpool were to move for Nunes, they would be getting a slightly more conservative player, whereas with Lindstrom, it would be the opposite.
He likes to shoot and take risks, which doesn't particularly suit the suffocating style of football Liverpool employ to dominate teams.
---
All stats via FBref.