Liverpool's trip to Man City following the November international break has been rescheduled for a 12.30pm start, which will be the third early kick-off after a break this season.
Liverpool will make the journey to meet Pep Guardiola's side on Saturday November 25, a fixture that immediately follows the final international break of the calendar year.
And if Jurgen Klopp had hoped that his side being selected for the Saturday lunchtime start after the September and October breaks would make Liverpool immune, he would be wrong.
Many will have expected the match to occupy the late kick-off slot on the same day but instead, it will be another tight turnaround for Klopp's men after jetting off around the world, as per The Times' Paul Joyce.
Klopp has not been shy in sharing his thoughts about the 12.30pm kick-off, which he only finds an issue with when they immediately follow international breaks or come after evening mid-week fixtures.
And he has plenty of cause for frustration as Liverpool have been selected for a 12.30pm start after an international break on 14 occasions since Klopp has been at the helm.
Liverpool's 12.30 kick-offs this season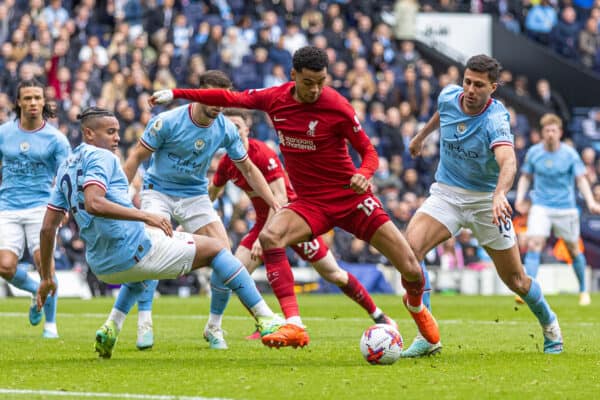 Over the course of eight years it may not seem a lot, but it is when you compare it to who is second on the list – which is Tottenham on six.
That is more than double the 12.30pm kick-offs after an international break than the next team on the list – it is no wonder Klopp slammed it is a "joke" last month.
He later tried to clarify his criticism saying, "It is only two and a half hours before the 3pm games, that is true but it is completely different when you have a pre-match meal at 9am.
"It means the boys are really not there yet because they come from a completely different time zone. And everyone who has ever had jet lag knows how that feels.
"All these things are really difficult and the only thing I am asking for is all the TV stations help there because you want to have the best product there and we want to have the best product as well."
Last season, Liverpool had six lunchtime starts and won none, drew three and lost three. This season, they have already picked up one win and let's hope that proves a good omen!