Arsenal manager Mikel Arteta could receive a touchline ban from the Premier League, having been charged for comments against the standard of refereeing.
In the wake of Liverpool being denied a legitimate goal through a colossal VAR error in September's 2-1 loss at Tottenham, Arteta was one of those to back officials.
"We need to understand that mistakes happen," was the Spaniard's assessment.
Within just over a month, the shoe was on the other foot – though in far from the same circumstances – as Newcastle were awarded a winner against Arsenal after a series of 'offences'.
VAR checks ruled out three potential issues, with Anthony Gordon's goal standing, and after the game Arteta described it as "embarrassing."
"You cannot imagine the amount of messages we've got saying this cannot continue," he told reporters, having branded the decision a "disgrace."
"I feel sick. That's how I feel. I feel sick to be part of this. It is not good enough and we cannot accept that."
The Arsenal manager has now been charged by the FA for his comments, breaching FA Rule E3.1, as they were deemed "insulting towards match officials and/or detrimental to the game and/or bring the game into disrepute."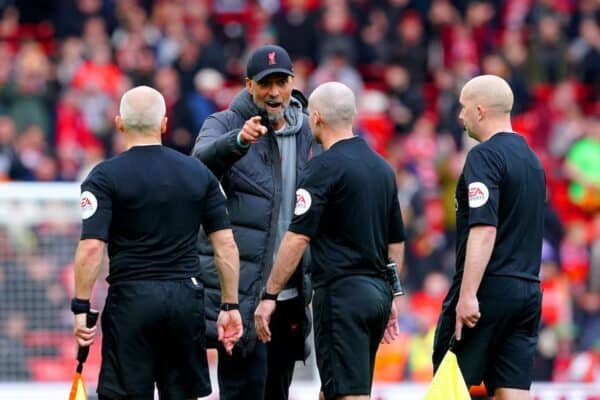 It is the same rule held up against Jurgen Klopp following his criticism of referee Paul Tierney after the 4-3 win over Spurs in April.
Klopp's charge did differ, though, with the FA accusing his comments of "implying bias and/or questioning the integrity of the referee, and/or are personal/offensive, and/or bring the game into disrepute."
The chances are, however, that Arteta is facing a touchline ban, with the Times' Martyn Ziegler reporting that "he is likely to face a fine or a ban if he admits the charge or if it is found to be proven by an independent regulatory commission."
Klopp was fined £75,000 and banned for two games, the second of which is suspended until the end of this season, for suggestions of bias due to a "history with Mr Tierney."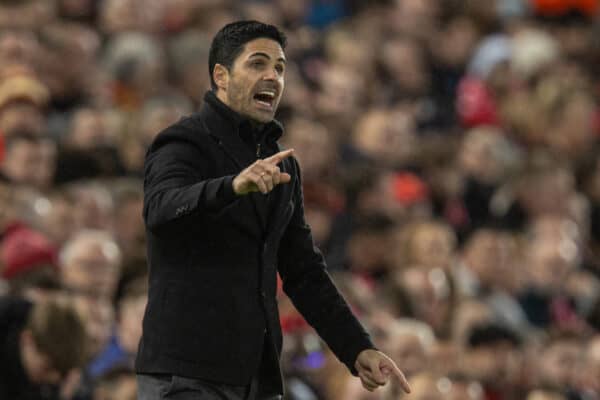 Arteta's comments were critical of referees in general, with the ferocity of his language almost certain to be reviewed by the independent panel.
Arsenal released a bizarre statement following the loss to Newcastle, backing Arteta "wholeheartedly" and insisting that "PGMOL urgently needs to address the standard of officiating."
The club have escaped any sanction by the FA, with Arteta considered the sole offender in this instance.