A quadruple-hunting hangover cast a cloud over Liverpool throughout last season but the mood at the club is now "completely different" as a new era begins.
There were a lot of holes in Liverpool's boat throughout 2022/23, fans were frustrated, Jurgen Klopp was at times testy and players were out of sorts.
Expectations were far from being met and one problem after another only compounded the desire from all for the season to come to an end as soon as possible.
And while we all still want and need the club to make more signings, the mood has shifted and there is a spring in the step for what lays ahead for the next evolution of Klopp's squad.
The Independent's Miguel Delaney says the current mood is "being described as completely different to this time last year," and staff are already finding it "more enjoyable."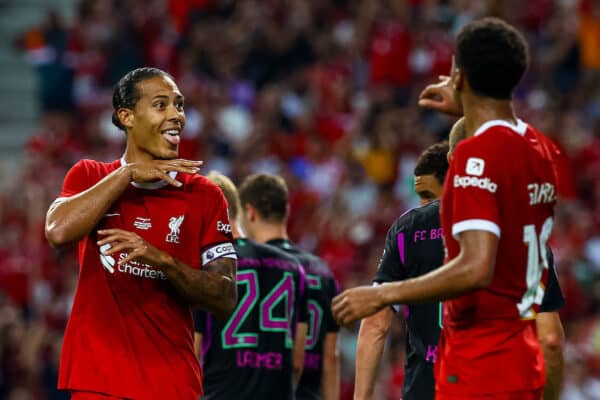 Previously it was stated that "there was a lot of disgruntlement" and that "the chemistry just didn't seem right" last year and there was a "feeling things could go badly wrong" as things went "stale" at the club.
Klopp has been described as shifting from "irritable" to "committed," and it is this conviction to build the next great Liverpool team that Delaney states has "brought clarity."
With considerable changes on and off the pitch, it is fair to say that the club is far from being 'stale' this year as they have seen an exodus of senior players.
There is still work to be done but the additions of Alexis Mac Allister and Dominik Szoboszlai, plus the pursuit of Romeo Lavia, shows the changing profile of the second coming of this team.
With less than nine days until the start of the new season, there is positivity where there was pessimism last season and that presents a strong foundation from which to build on.
Belief has been restored and Klopp has already asked fans to "trust us," saying they "will do absolutely everything to have a season, in the best possible understanding, we will never forget."
Sounds like a plan, Jurgen!