Liverpool's midfield has undergone a complete overhaul and the difference has not been lost on the opposition, with Jurgen Klopp's new-look side forcing teams to be "switched on for 90 minutes."
Change had to be made over the summer and long-term statesmen were replaced by young, fresh legs ready to form the nucleus of the next evolution of Klopp's team.
There's been growing pains, as expected, and ongoing debates over the No. 6 position, but the Reds' changes have made the team "completely different" to play against.
Andros Townsend, who made his first start of the season for Luton in the 1-1 draw against Liverpool, spoke of the constant "bombardment" the Reds now offer, compared to the side's previous iteration.
"Completely different," Townsend said of Liverpool's midfield on BBC Radio 5 Live, a week on from playing the Reds for the first time since he was with Everton in 2021.
"I think two years ago they sort of had the two No. 6s, Henderson and Fabinho, who were the workhorses of the side.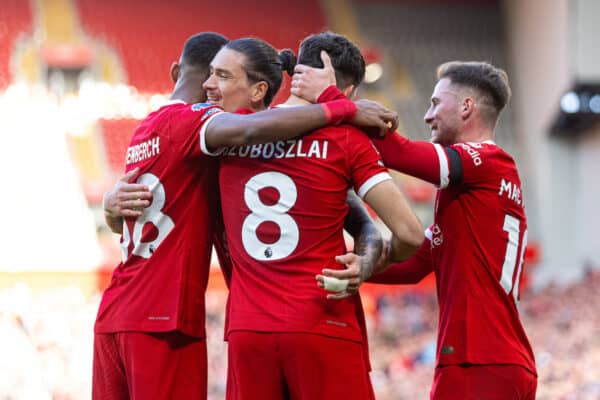 "[They] didn't really get forward as much, they were prepared to sit back and wait for the counter-attack and then cut out any counter-attacks that happen and feed the ball back to the attacking players.
"Whereas now, when the ball's at the feet of Gomez, Van Dijk or Konate, you've got three midfielders who all have the quality to get on the ball, get turned, play forward.
"Mac Allister's the No. 6 now and he's got immense quality.
"It's so tough, you can't really allow anyone to have the ball. You're constantly scanning.
"You've got Jota who likes to come inside, he likes to drop deep, Salah who roams, and you've got Nunez running behind.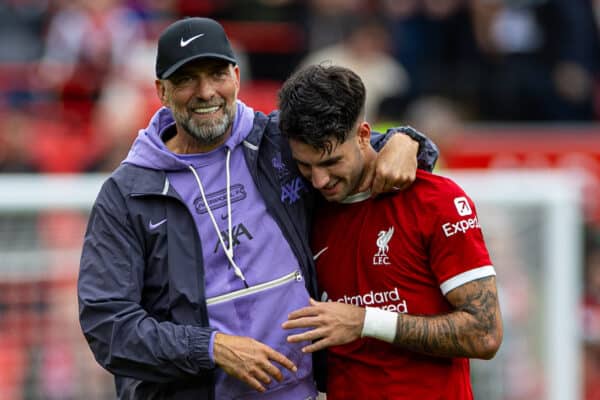 "It's literally bombardment, you haven't got a moment's rest, you always have to be switched on.
"You always have to be thinking about who's where, who's rolled out into what position, who's now your man.
"It's a constant [test], you have to be switched on for 90 minutes against Liverpool these days."