Stefan Bajcetic has spoken out about the "cruel" nature of his injury problems, and detailed some of the lessons he has received from Mohamed Salah along the way.
The 19-year-old has played just 72 minutes of football since sustaining an adductor issue that ended his 2022/23 season prematurely back in March.
Bajcetic was enjoying a breakthrough season prior to his injury, nailing down a regular spot in Jurgen Klopp's midfield despite his young age.
He briefly returned to the side to make appearances against LASK and Leicester back in September, but has since experienced further fitness problems that have stalled his full return.
On the subject of his difficulties, Bajcetic has discussed his desire to keep playing through the injuries and the disappointment he felt upon hearing the details of his scan.
"Because I had the same injury before but in the other side, when I was getting the pain, I kind of thought about that it was going to be the same. But in my mind it was like, 'It can't be the same, I need to keep playing,'" the midfielder told the club's official website.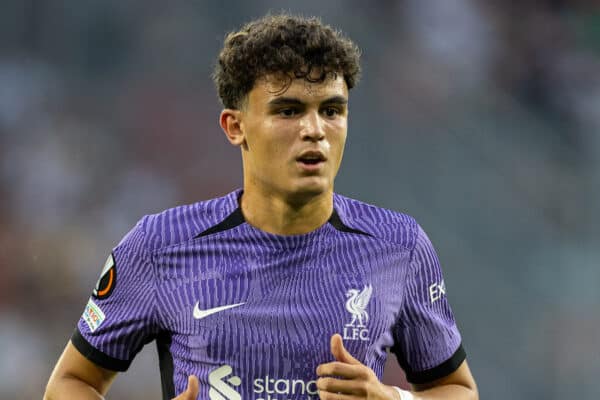 "But I did a scan. Scans are very cruel – they always show something. I remember I was at home, they rang me and they told me, 'you have a stress response.'
"Obviously it was a tough moment but I kind of took it well, I think. I took it as an opportunity to get stronger, improve in some bits. I just tried to stay positive mentally.
"You can't stop thinking of what I would have done in that moment, I could obviously be doing [what my team-mates were doing if fit].
"So it's obviously tough. It's just getting to the gym and counting the days to going back."
Bajcetic made 19 appearances for the Reds last season, including a start in the Champions League against Real Madrid at Anfield back in February.
His recovery hasn't been as smooth as he would have hoped, but he has cited Salah as a positive example of how to carry himself as he looks to get back to full fitness with his work away from the field.
"I admire players that have a lot of discipline. I think it's something that is difficult," the Spaniard continued.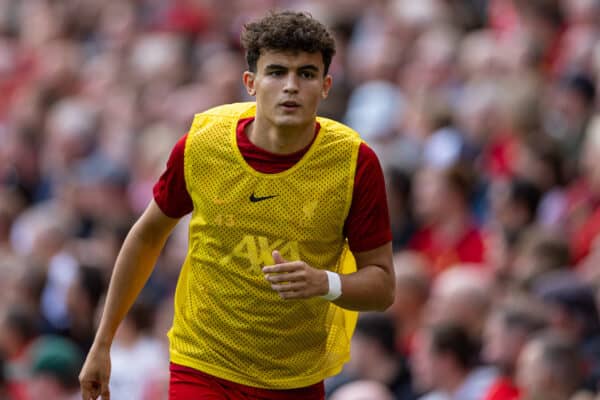 "For example, in the team Mo is very disciplined. He always eats the right things, he's always in the gym.
"In the days that there's a tough session and you are very, very tired, those days are the ones where 90 per cent of people say, 'OK, this was a tough session. I'm going home to rest'.
"He doesn't. He just goes to the gym, does what he has to do, even though he doesn't want to.
"That's something that I have to learn from him. Because I think on the pitch I have a lot of discipline because on the pitch I'm so competitive, I'm the opposite of lazy on the pitch.
"But outside of the pitch there are days where I need to be stronger mentally and say, 'OK, I don't want to do it but it's part of the job'."