Virgil van Dijk is already putting his stamp on the captaincy role at Liverpool having been handed the armband by Jurgen Klopp back in July.
The Dutchman replaced Jordan Henderson as skipper at Anfield after the midfielder departed for the Saudi Pro League during the summer.
Trent Alexander-Arnold was also appointed as vice-captain in part of a leadership group shake-up that followed James Milner's move to Brighton.
It has been all change among the senior figures within the squad and Van Dijk has introduced his own measures to increase togetherness within his team.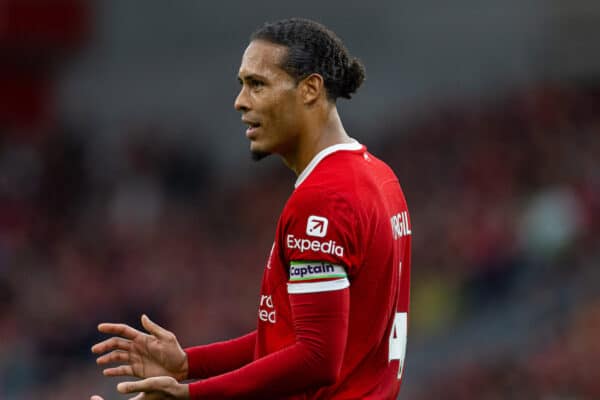 The Netherlands captain has brought back the team huddle in the seconds prior to kick-off, something that was used during the reigns of Gerard Houllier and Rafa Benitez.
In quotes from the Liverpool Echo, he explained that this was something that has stemmed from his time in Scotland and that he feels it "sets the tone" for what is to come in each match.
"It was something that we did when I was a Celtic player and I always liked it because I thought it set the tone for the game and it also gave the crowd a signal that we were ready to go," the defender revealed.
"It can also help the atmosphere with it being so close to the match starting, so if our fans want to join in by building up the noise and adding to the sense of anticipation I certainly won't complain, even if it makes it difficult for me to make myself heard."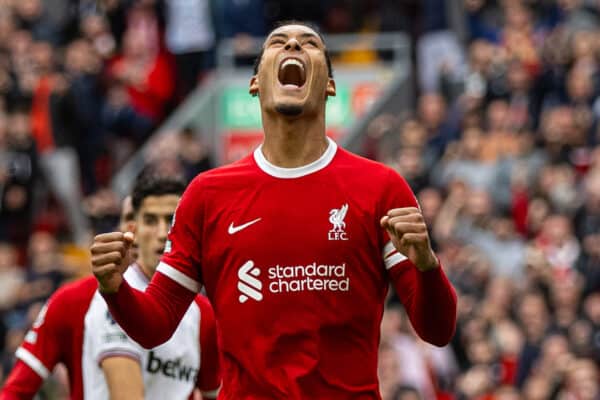 The tradition has died out somewhat in more recent years, but since Van Dijk's appointment as captain, the players have gathered together on the pitch before games for the 32-year-old to deliver some final messages before the action gets underway.
Henderson and Milner were credited with setting the standards at Anfield and in training and the pair exiting in the same summer raised questions about where the next wave of leadership would come from.
Van Dijk and his understudy Alexander-Arnold have led Liverpool to an impressive start this season despite the somewhat chaotic months that came before it.
The Reds have picked up 20 points from their opening nine league fixtures and have made perfect starts to their League Cup and Europa League campaigns with a rotated squad.