Liverpool are once again set to kick off at 12.30pm (UK), on Saturday against Man City, but this time it isn't the fault of television companies.
Since Jurgen Klopp arrived on Merseyside, Liverpool have been dealt the lunchtime kick-off 39 times, winning just two of their last eight in that time.
Usually this is down to fixture scheduling by broadcasting companies however, on this occasion, Sky Sports wanted the fixture to be played at 5.30pm (GMT).
Unfortunately for the Reds, this wish wasn't granted due to the "local safety advisory group – including the police," not giving permission, reported the Daily Mail.
This season, TNT Sports usually televise the Saturday 12.30pm games, but this weekend Liverpool's match against Man City, on November 25, will be on Sky Sports.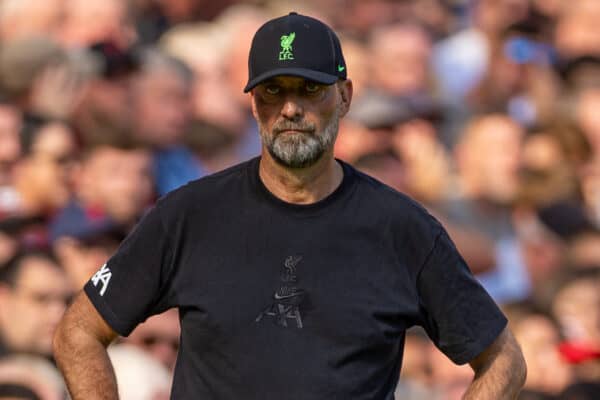 This is due to Sky having the rights for the Etihad fixture and still needing to televise on Saturday.
As a result, Arsenal's match against Brentford will now take place at 5.30pm and be broadcast on TNT Sports, therefore effectively swapping time slots with Liverpool but staying on the same TV channel.
The local safety advisory group's decision is based on the previous incidents that have occurred around Liverpool's games against Man City in recent years.
With Liverpool having more key internationals on duty than Man City, who have mysteriously seen several players return 'injured', the kick-off time could be deemed an advantage for the hosts.
Last season, the Reds faced six 12.30pm kick-offs, winning none and earning just three points from the 18 on offer.
On the pitch, the match is a big one. A win for Klopp's team would take them top, above Guardiola's side, but a loss could see them finish the weekend outside the top four.