Jurgen Klopp cut quite the irritated figure after being asked about Liverpool's record in 12.30pm kick-offs, with the manager describing the time slot as "a joke."
It is no secret how the Liverpool manager views 12.30pm kick-offs when they immediately follow international breaks or come after evening mid-week fixtures.
He has been vocal in the past and continues to be, though he proved quite prickly when asked about Liverpool's recent record on a Saturday lunchtime after no wins from six last season.
"Are you serious with that question," Klopp replied to the query in his press conference. "What do you mean what is the difference when you play 30 hours ago in Bolivia?
"It's not a problem if it's a normal week, we always said that 12.30, that's easy to adapt," he continued. "The only problem is the lack of recovery time."
Klopp had yet to have a glimpse of his South American contingent just over 24 hours before kick-off at Wolves following their late return to Merseyside from international duty.
The frustration is understandable as the manager has to factor in a lack of recovery and preparation time that would not be a factor with a later kick-off.
And while he knows his comments on the matter will again garner media attention, he still continued to make valid points on the schedule – a bridge Liverpool will have to cross again after the October break.
"We have four international breaks until March, two of them we have already the 12.30 kick-off," Klopp said. "If I say a word about it, the world goes again, 'ugh, he starts moaning again'.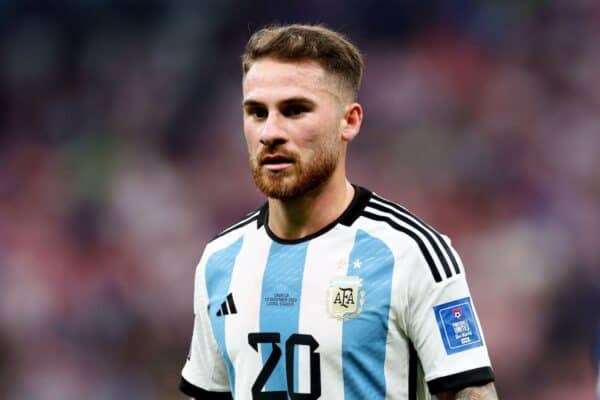 "This is a joke. We have players in South America, I didn't see them yet and in 24 hours we play. It is like it is.
"We cannot change it, we will never change that. Whoever we will talk to, obviously the TV channel has a different name, but that obviously does not change anything at all.
"They just don't give a 'bleep' about that."
The manager did not need to be as antagonised by the question as he was, as while he is right that the media will consider him moaning, he never fails to raise important points.
The timing of Liverpool's kick-off at Wolves will likely see Alexis Mac Allister, Luis Diaz and Darwin Nunez all start from the bench.