Some of the issues holding Liverpool back, both on and off the pitch, are self-inflicted wounds that can still be fixed, but they're going to need change from within.
To be clear, it is not all doom and gloom. This isn't a club in a downward spiral, but a team in evolution, and it has needed to evolve.
The system that saw the club reach the top needed to be refreshed, layers needed replacing and new ideas are needed. You can't stand still in football.
One of the biggest challenges that Liverpool have is that they will just never compete financially with rival clubs under FSG.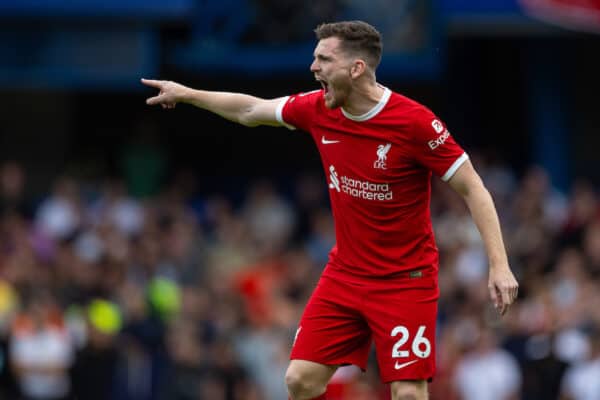 We'll come on to that but, in the past, they have proven by being near-perfect in the transfer market they can bridge the gap by great planning and strategy – and mainly avoiding the circus that surrounds football transfers today.
To be successful in football you need different voices and great collaboration to reach great decisions.
That is where Liverpool have been so good in the past and, although that may well still happen at times, it is clear something has changed from the successful model that saw us bridge the financial gap.
Where do the owners' priorities lie?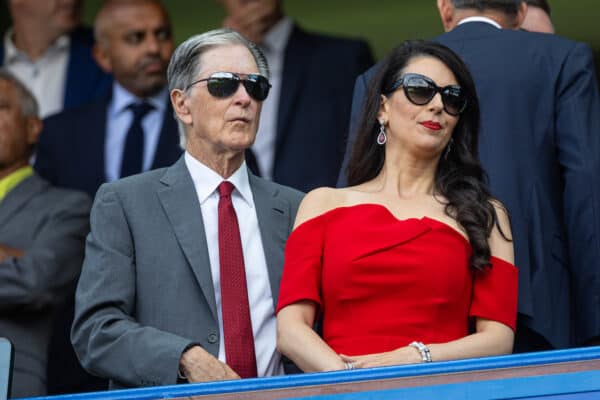 Since it was announced that the club was up for sale or seeking new investment in 2022, it has raised more concerns and questions of the long-term future intentions of FSG at Liverpool.
Fairly so, in my opinion.
Running parallel with that announcement has been a regression in the way the club has operated and executed, especially in recruitment.
So, either FSG have taken an eye off the ball or they've decided to step back, giving Billy Hogan and Jurgen Klopp the space to run the club.
The owners clearly see the need for fresh investment in the club. They are not stupid and can see that the landscape is shifting and to compete at the top, you need a big budget.
The Saudi Pro League is another disruptor that nobody saw coming 18 months ago.
That is the reason John Henry went after the Super League even though he no doubt knew how it would go down. Once that failed, we've moved on to talk of new investment or a sale.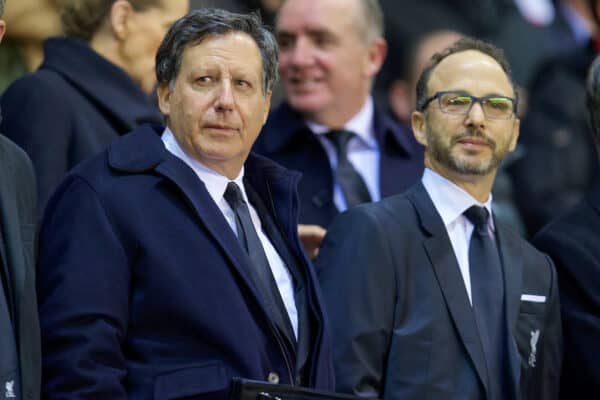 The bottom line is that the owners need to better engage and share more of what the vision for the club is.
Supporters will see recruitment and net spend as the only metric of FSG success or failure and perhaps don't always hold people at the club equally accountable when a deal falls down.
When I look at the bigger picture with FSG, in 12 years I see a redeveloped, rebuilt Anfield which everyone thought was impossible; a world-class training facility; a golden period of success and right now, a squad full of potential that is unbalanced and not playing to its full potential.
While I think it is fair to ask if they have taken us as far as they can, I don't believe it fair to rewrite history and create a crazy narrative they have overseen a lot of good things by sheer luck.
Only FSG will know if they have the appetite and resources to get us back to where we were 18-24 months ago, but one thing is clear – something will need to change, both structurally and financially.
We need a second generation of innovation and leadership in world-class recruitment as much as we need a second-generation world-class team on the pitch.
The two things go hand in hand.
The manager is trying something new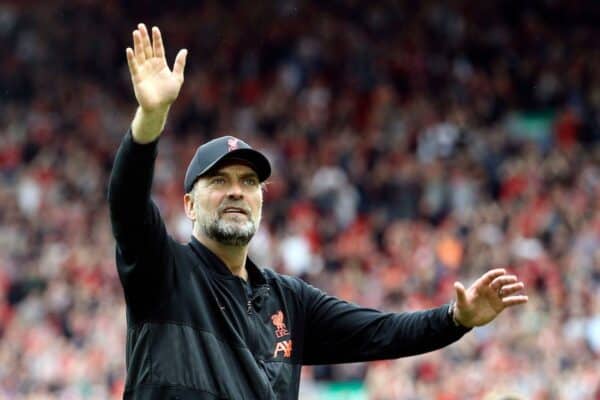 When he finally calls it a day, Klopp will likely be revered in the same way by this generation as Shankly was in the 1960s and '70s. He has been a transformative figure that has led a cultural change on and off the pitch.
What is clear right now is that Klopp has seen the need for change.
He is favouring more technically-minded players to evolve the 'intensity' identity of his first-generation team. He wants the team to have more control in games.
There is also a clear plan A and B with Cody Gakpo and Darwin Nunez in how we can attack, something that was clearly lacking in the 2022 Champions League final, for example.
But, due to recruitment not being on point in the past two summers, he has not had the right players to execute exactly what he wants to do.
This has manifested itself on the pitch and left us without balance – great going forward but easy to play through when out of possession.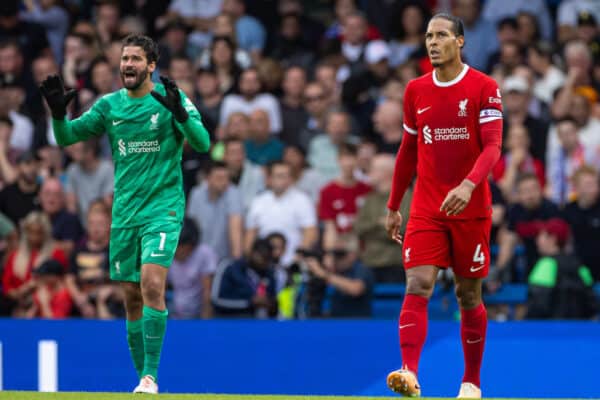 When you are a manager of Klopp's experience and standing, you will want the freedom to execute your ideas and plans.
One of the assumptions at Anfield right now is that Klopp has become much more involved in recruitment and contracts. It is possibly a shift away from the model that gave us so much success when he worked in total partnership with Michael Edwards and Mike Gordon.
Whilst it is conjecture, any shift in dynamic that coincides with a downturn or regression will be game for analysis and people will draw assumptions.
In fairness to Klopp, he is trying to change as well.
Often accused of being overly loyal to players, this summer has seen far more ruthlessness, and that is a good thing.
The importance of a functioning team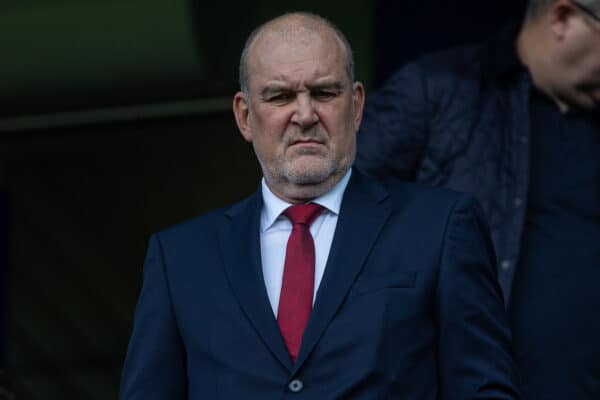 It could well be a coincidence that the club have lost Edwards, Julian Ward and Ian Graham in an 18-month window, three of the key architects of a successful recruitment strategy and team that gave us a competitive edge in the transfer market.
But, it also points to a symptom of something no longer working the way it did.
There is little point speculating about what has changed, but there is a lot of point in the club being self-aware enough to continually review if its structures and processes are fit for purpose.
In modern football, I firmly believe that the biggest clubs cannot operate successfully and sustainably without a world-class sporting director with an eye on the long-term.
It isn't a view shared by all and, of course, the manager has to remain a critical voice, but the nature of the role for a modern football manager is always with a short-term lens.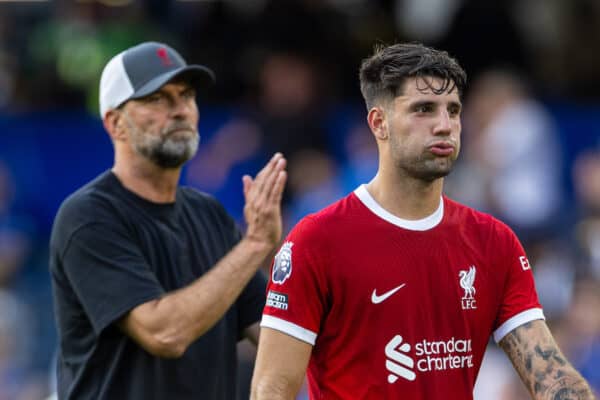 It is incredibly hard to make great long-term decisions when you are always reacting to an injury or bad result.
The perfect structure at a football club is when a sporting director and manager work in complete harmony to a shared vision; can challenge each other and are influenced by data and analytical insight.
One of the most lauded clubs on recruitment right now are Brighton whose owner, Tony Bloom, uses his statistical analytics firm, Starlizard, to help guide player recruitment.
it is one of the reasons that, although Chelsea may have poached Brighton's sporting director and scout, they can't replicate the same outcomes.
Liverpool need a world-class sporting director – somebody that collaborates and challenges and isn't just there to make up the numbers. This summer has proven it beyond any doubt – and hopefully it has proven it to FSG and Klopp too.
We have seen lots of recent examples that suggest doesn't matter how much money you have to spend in football, the key to winning is how you spend it.