An England U21 call-up has put Tyler Morton back on Liverpool supporters' radar, and it's a "measure of how well he's done" on loan at Hull.
Central midfield is a competitive area for Liverpool, with several talented youngsters knocking on Jurgen Klopp's door at the same time.
Morton is one such player and has again been sent out on loan this season to hone his talents. Last year, he played 46 times for Blackburn as they missed out on the play-offs on goal difference.
This time, the 21-year-old is back in the second division, playing for Hull and hoping he can work his way into Klopp's first team plans, especially with a potential spot open in defensive midfield.
To get the inside view of Morton's time on Humberside so far, we spoke to David Burns from The 1904 Club podcast, and Ant Northgraves from the Hull and Back podcast.
What were your expectations when he was announced?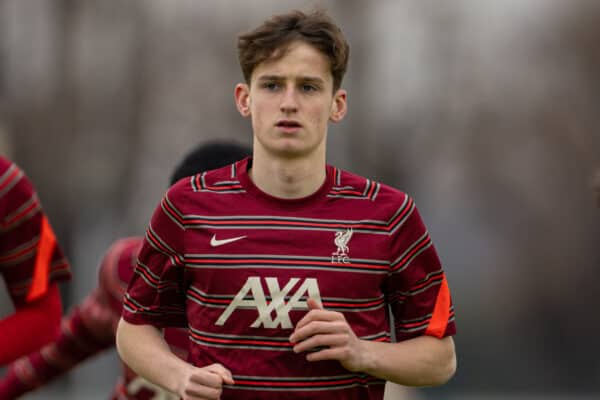 David: I think people were excited, people are always excited getting a player from Liverpool, especially when the word was he'd done a good job at Blackburn.
Ant: When Morton signed, we knew we were getting a young, promising player that Klopp has vocally praised many times as being a big player for the future.
How has he been used by manager Liam Rosenior?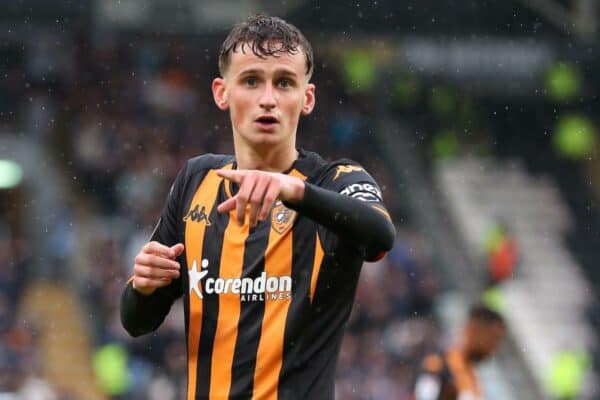 David: He's been used as the second defensive midfielder alongside Jean-Michael Seri or, in the modern parlance, he's one of the double-pivots.
It's a big responsibility as Hull play out from the back and the goalkeeper often feeds out to one of them.
Ant: He has been perfectly complimenting Seri's experience with youthful energy and dynamism. He drops deep, receiving the ball from our defenders and looking to link the defence to attack with quick – incisive passes.
After a good start, how has he performed in general?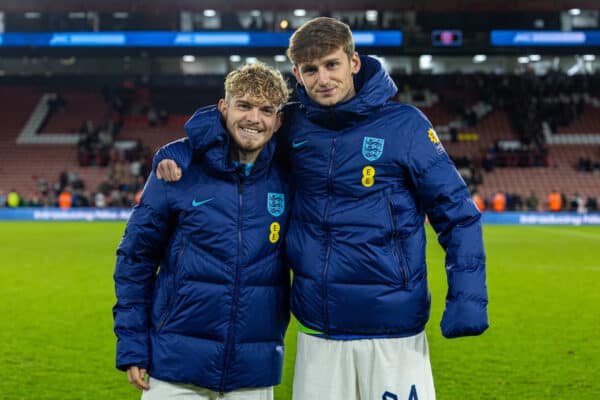 David: He's made eight starts and had two substitute appearances, and I think the measure of how well he's done is that he's in the latest England U21 squad.
I think he's been steady, reliable, used the ball well and kept possession. His best game was in the 1-0 win over Huddersfield on November 11.
He really came into his own when Seri came off, taking on the responsibility to run the game. He pushed up further, became the string-puller and there was a lovely incisiveness and inventiveness about his passing. Impressive.
Ant: He's been absolutely brilliant, in fact one of the best players on the pitch most games.
Tyler seems to be enjoying his football and it shows as he becomes more and more comfortable with the players around him, building partnerships and contributing to our possession-based style of football efficiently.
His set pieces have been inviting too, and should have more assists but our centre-halves aren't great at getting on the end of his crosses!
Do you think he has the potential to make it at Liverpool?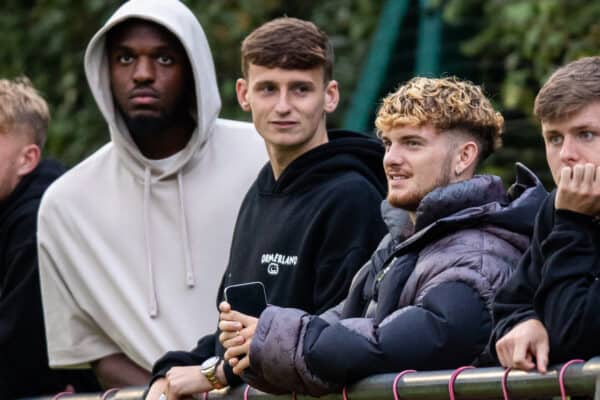 David: That's the big question. I remember being asked that question about Andy Robertson and I was 100 percent certain he would be your No. 1 left-back.
I'm less certain about Tyler, but that's only because I've seen much less of him.
Ant: I think he has a very, very high ceiling potential-wise.
I can't see any reason as to why he couldn't eventually force his way into the Liverpool side other than limited opportunities making him seek more game time elsewhere.
He is confident, energetic and industrious as well as being superb in possession with an impressive passing range.
Would you want to see him stay longer at Hull?
Ant: Absolutely. In fact, we'd like to see us test the water with Liverpool for a permanent transfer in January.
Tyler is still only young but will surely now be at that stage of his career where he wants to be playing in familiar surroundings at a club he can call home, rather than various loan spells.
Liam Rosenior is a fantastic, young up-and-coming manager; we have ambitious owners and are a club heading in an upwards trajectory so, hopefully, we can entice him to make the MKM Stadium is home and flourish playing regular football in a settled manner.
If opportunities to play at Liverpool are few and far between, I think we could definitely tempt him.
David: Yes, is the simple answer.
---
• Thanks again to David Burns and Ant Northgraves for their takes on Morton's season so far. Follow David on X (@bbcburnsy) and catch The 1904 Club podcast @The1904Club.
Also, you can follow Ant on X (@AntNorthgraves) and listen to the Hull and Back podcast @Hull_and_Back.