It may still be early in the current campaign, but what do we already know about Nike's kit offerings for the 2024/25 season?
Next season will be the fifth campaign with Nike presiding as Liverpool's kit supplier, having first agreed the deal in 2020.
There have been hits when it has come to the kits so far and others that have received mixed reviews among supporters, though it is rare that all will agree on a particular verdict.
Currently, Liverpool have a purple and green and white kit to complement their home strip, but what should you expect to see next season?
Here is everything we know so far when it comes to the trio of kits for 2024/25.
Home
LIVERPOOL NIKE 24/25: pic.twitter.com/ZNEUlXyGM7

— fumlerRawk (@FumlerRawk) October 28, 2023
To no one's surprise, Liverpool will be donning all red for their home kit next season – as they have done so since 1964.
The home shirt is set to be a combination of "gym red, white, and chrome yellow, according to the reliable Footy Headlines, a palette that is not too dissimilar to what was seen in the title-winning campaign in 2019/20.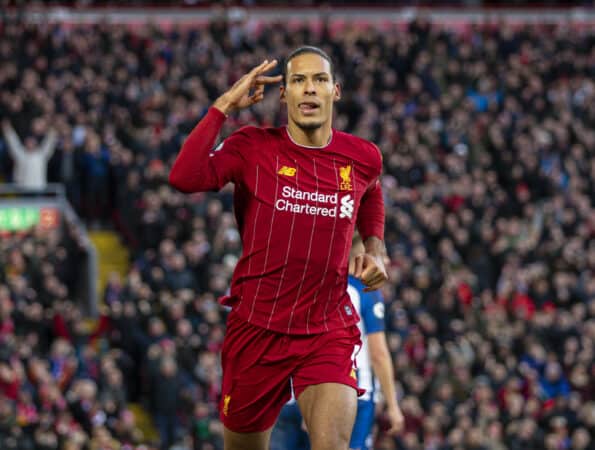 It seems a little fresh for it to be a throwback, but there is plenty of potential to turn back the clock and draw inspiration from as this combination of colours was also used between 1976 and 1984.
Pinstripes have been rumoured, but there has yet to be a reliable leak of the design.
The red colour is to be the same shade as the current edition.
Away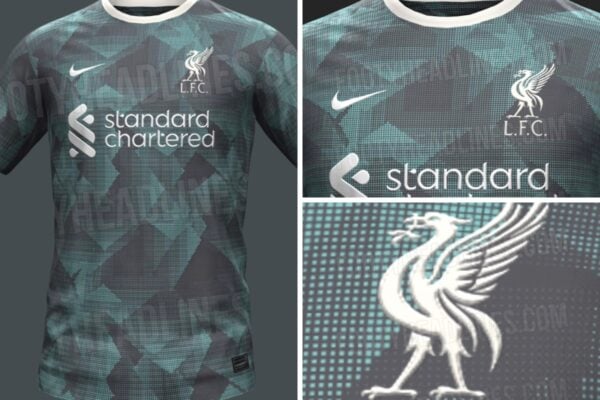 From this season's white and green strip to predominantly black with anthracite grey, washed teal and off-white detailing, it's to be quite the contrast when it comes to the away shirt.
In September, Footy Headlines released a mockup of the potential away shirt, which they explain is "based on the leaked info" and is not guaranteed to be the final design.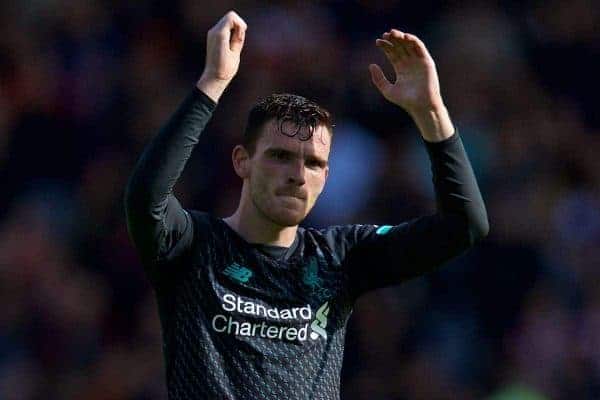 It does give us a taste of what is possible with the abovementioned colours, which you may recall seeing on the third kit during the 2019/20 season – for which New Balance was responsible.
The release will be expected in June or July next year.
Third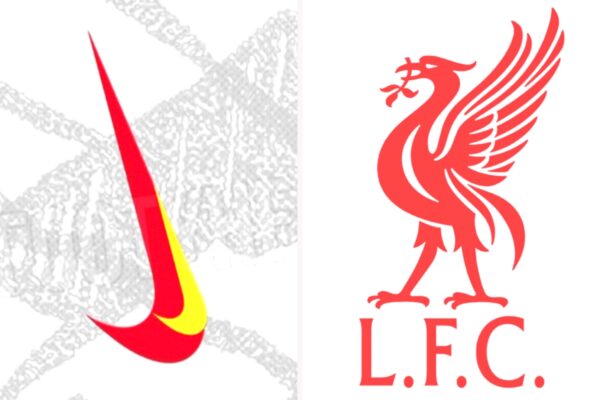 This season's purple third kit has proved a hit among supporters and there is plenty of potential for that to be the case next season with a white, platinum, black and red offering.
There is also to be a pop of yellow, which will come from an "innovative upside" Nike logo that will see a smaller yellow swoosh sit within a larger red one, it is to be seen on all of the third kits for clubs sponsored by Nike.
Something that will divide opinion, no doubt.
We're still in the dark as to what the final kit will be, but Footy Headlines suggest it is "likely to have an all-over pattern" for the top.
The shorts, meanwhile, are to be black, white and red to offer contrast.
Anything else to know?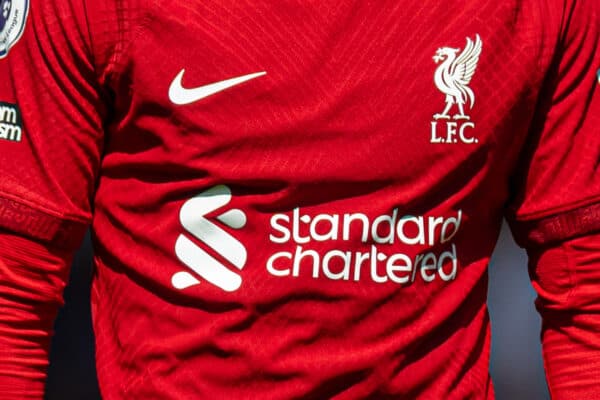 With Liverpool's current deal with Nike running until 2025, an extension will be something to keep an eye on.
The current deal sees the Reds bank £30 million per year and earn 20 percent from the sales of branded merchandise, which is worth in the region of £70 million every year.
Supply chains and relationships with Nike-sponsored athletes are a huge pulling factor for the Reds and that will remain the case as they plot out what the next deal will look like.