Though Virgil van Dijk only earned a one-match ban for his red card tackle against Newcastle, his reaction could now see that extended further.
Van Dijk was sent off midway through the first half of Liverpool's clash with Newcastle after bringing down Alexander Isak as the last man.
There was debate over whether the captain had won the ball first, which he clearly felt was the case given his furious response to referee John Brooks.
Refusing the leave field, Van Dijk could be seen telling Brooks his decision was a "fucking joke" in a long tirade against the official.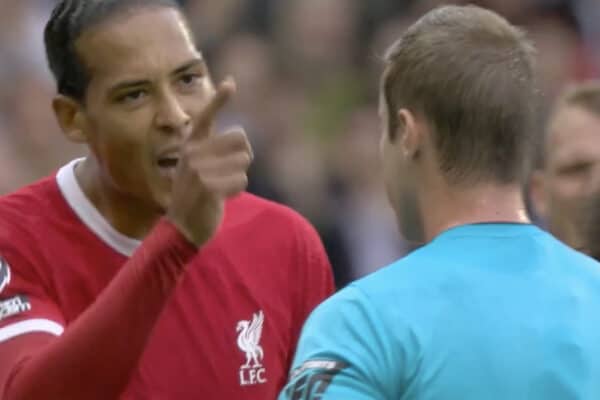 Upon heading to the touchline where he explained the situation to Jurgen Klopp, the Dutchman was then urged to go return to the changing room by fourth official Craig Pawson.
"Don't touch me," an angry Van Dijk told Pawson, who had attempted to calm him down.
While Van Dijk's red card only warranted a one-match ban for denying a clear goalscoring opportunity, per FA guidelines, the scenes afterwards could see him out for longer.
According to ESPN, among other sources, Van Dijk is facing a further one-match ban following his protests.
The FA will study Brooks' post-match report before deciding their next steps, with a) the use of abusive and/or insulting language towards an official and b) a failure to leave the pitch factors to consider.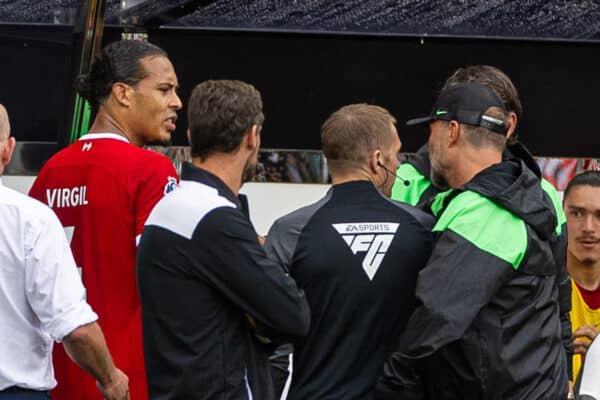 It seems highly likely that Van Dijk's actions will be flagged given the situation, which could mean he misses the next two games.
Liverpool are not expected to appeal the red card as they did with Alexis Mac Allister's dismissal against Bournemouth.
Instead, Klopp will plan without Van Dijk for at least the visit of Aston Villa on Sunday – and, if the ban is extended, also the trip to Wolves on September 16.
No decision has been made as of yet, but the FA should confirm any further charges against Van Dijk in due course.