Jurgen Klopp caused nationwide uproar when he suggested that the controversial 2-1 draw at Tottenham should be played again, but which other matches would he rerun if he had a magic wand?
The Reds were denied a legitimate Luis Diaz goal through a VAR communication error last month and were eventually beaten by a last-gasp Joel Matip own goal.
Rather than take offence to the notion of replays – as many seemed to do in light of Klopp's comments – we thought we'd have some fun with it and take a trip down memory lane!
Gareth Roberts and Paul Cope discussed some of the best options for turning back the clock in this era on our latest show with The Late Challenge, which is well worth a watch if you can face some of those memories!
We have also compiled a list of eight games the manager would love to replay if he had the opportunity, including a number of opportunities to significantly rewrite history.
Let us know if we have missed any and give us your selections in the comments below!
1. 2016 Europa League final – Basel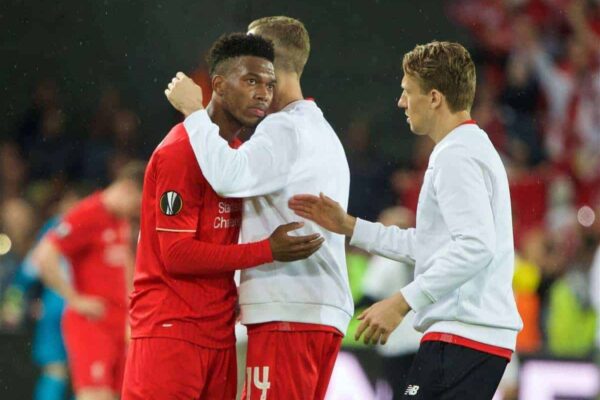 The Reds twice tasted final heartbreak in Klopp's first season at Anfield, with the defeat to Sevilla in Basel costing the side a place in 2016/17 Champions League.
Daniel Sturridge brilliantly opened the scoring with the outside of his boot, but it is a goal that rarely gets spoken about due to the events that followed it.
Sevilla found three goals in the space of 25 minutes after the interval and a lack of activity from the bench left the Reds without the inspiration to make another of their famous comebacks.
There is an argument that Champions League football may have come too early for Klopp's Liverpool and that a sliding doors moment in Basel may have impacted the miracles that were soon to follow.
2. Liverpool 2-3 Atletico Madrid – March 2020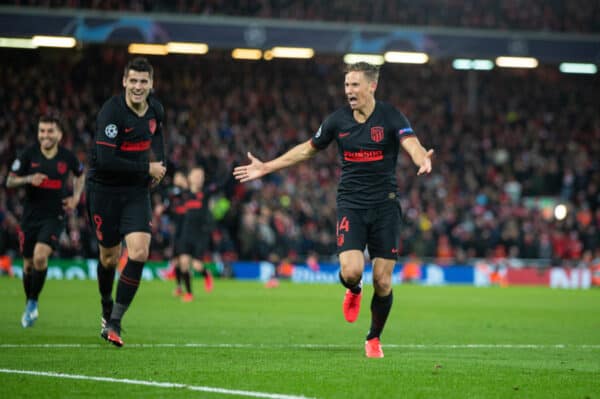 It was the game before the world stopped and another point at which things could've been so different for Liverpool.
Atletico Madrid were the final visitors to a full Anfield for 17 months and it was set to be another famous European night, but the Spaniards had other ideas.
Roberts emphasised the unusual nature of playing a game amid the looming threat of a global pandemic, recounting: "A lot of people were saying 'Why are we going to a football match?'"
Adrian took his place between the sticks in the absence of Alisson and not having the world's best goalkeeper ultimately cost the Reds a spot in the last eight of the competition.
That last eight stage would have taken place in a quickfire knockout format that Liverpool would have been well-placed to pounce in with the momentum built from their record-breaking title win.
3. Liverpool 2-2 Man City – October 2021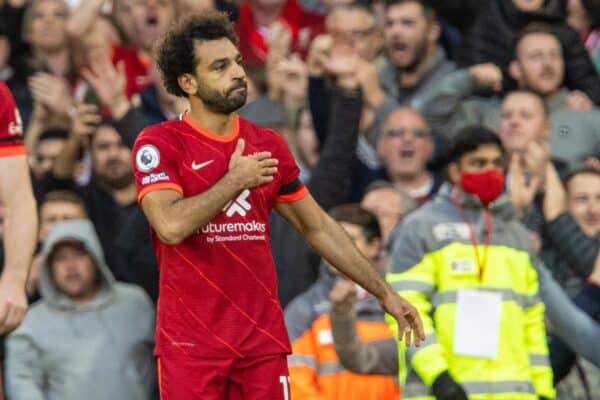 Liverpool's quadruple hunt in 2021/22 took the club to unchartered waters, but long before it was deemed possible there was a draw at home to eventual Premier League champions that may have proved defining.
The Reds lost the league by a single point and went ahead twice in a pulsating clash against Man City in October, with three points likely to have been enough to secure a domestic treble come the end of the campaign.
Mohamed Salah restored the advantage with perhaps his greatest goal for the club but Kevin De Bruyne levelled the scoring again with less than 10 minutes on the clock.
It is a fixture that is often decisive in title races between the two sides and Liverpool weren't quite able to hold on to deal a monumental early blow to their rivals.
4. Liverpool 1-1 Tottenham – May 2022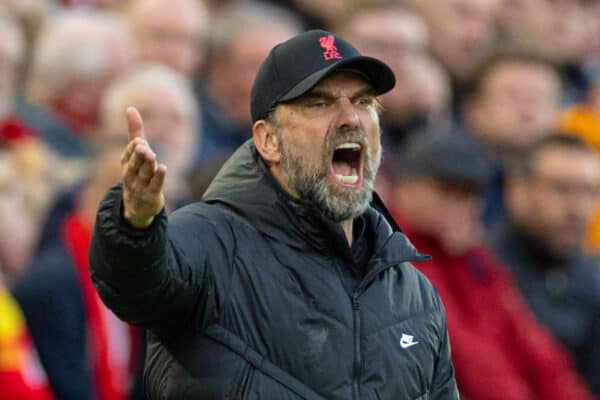 An Anfield draw that had equally damaging consequences to title hopes that season was the 1-1 draw with Tottenham at the business end of 2021/22.
Liverpool were an unstoppable force at Anfield – as had been the case two years prior when they lifted the title – with these being the first dropped points at home in the campaign since October.
It was a result that put Liverpool top of the pile with just three games left to play, but the reality was that we had handed the initiative over to Pep Guardiola's side and were left praying for a late slip-up.
With fewer obstacles in the way than after the draw in October, a win would likely have been enough to secure a 20th league crown and a chance to parade the trophy in front of a full Anfield that was cruelly denied when No. 19 was won.
5. 2018 Champions League final – Kyiv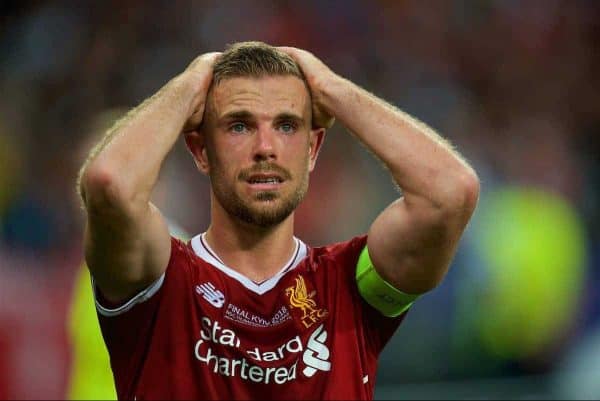 Liverpool had no right to make it to the Champions League final at the first time of asking under Klopp and in only their second knockout appearance in the competition since 2009.
They left Kyiv with their heads held high but with more than a tinge of regret, with Salah removed before the break following what we'll call a 'tactical' foul by Sergio Ramos, if we're being generous.
The Egyptian was arguably the in-form player on the planet and looked lively before his substitution, but it was the two errors from Loris Karius which proved decisive.
Alisson joined the club that summer and, had he been between the sticks in the showpiece, it may have been a different story.
One counter to a replay would be that the team were spurred on to achieve greater things by the adversity, with Cope arguing: "The reason I wouldn't replay that is that I think losing that final is what then kicked us on to win in Madrid and to win the league."
6. 2022 Champions League final – Paris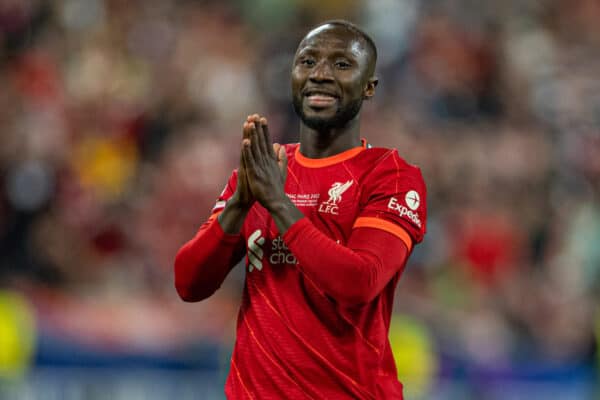 That final was repeated four years later and Liverpool went into that one as favourites looking to complete a historic treble in Paris.
It was an occasion that is ultimately remembered for the wrong reasons and events off the pitch, but a once-in-a-lifetime goalkeeping performance on it prevented the story from having a happy ending.
The Reds had a total of 23 attempts with nine on target as Thibaut Courtois stole the headlines with a series of match-winning saves.
Real Madrid's solitary shot on target in the final won them the game, with Vinicius Junior converting from close range on the hour mark.
7. Liverpool 1-1 Burnley – July 2020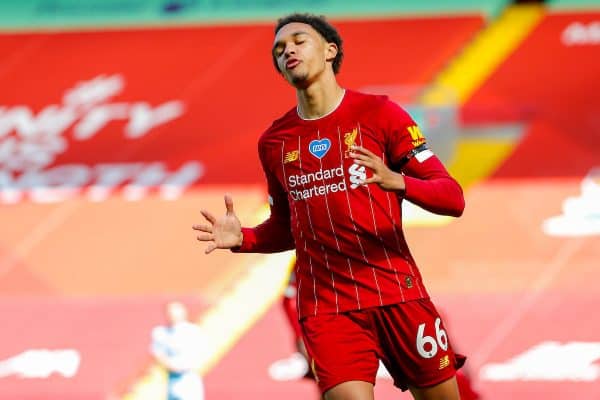 There is nothing to be gained from a silverware perspective from this one, but Liverpool's heroics in 2019/20 deserved to be recognised with more records.
A victory against Burnley in front of an empty Anfield following the resumption of football would have seen the Reds win every single home game in their title-winning campaign.
It would have also taken the eventual points tally up to 101, surpassing the centurion record set by Guardiola's Man City just two years earlier.
The draw came at a time when stadiums were empty due to the coronavirus pandemic, with Roberts highlighting the oddness of the situation: "Everything about it looks wrong, what a horrible time that was."
Andy Robertson vented his frustration at referee David Coote at the final whistle following a questionable display that may have cost his team an extra slice of history.
8. Everton 0-0 Liverpool – March 2019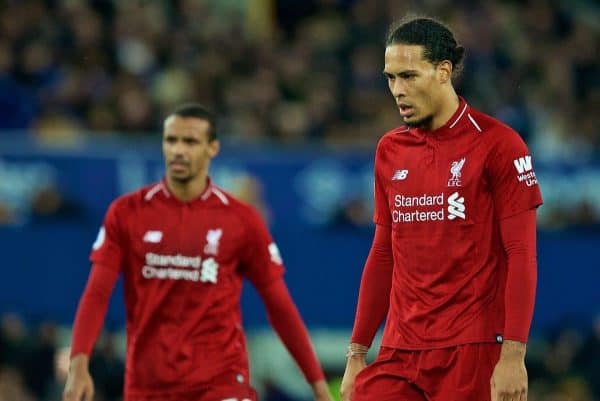 It would be wrong not to revisit the 2018/19 season in covering old ground of this nature and a goalless draw with the Blues feels a natural place to go.
Everton were very much on the slide and Liverpool were unable to improve upon their uninspiring away record in the derby to pick up a vital three points in another tight title race.
A win would likely have seen the Reds achieve a Premier League and Champions League double, an achievement which would by no means have flattered the side given the quality they showed.
"You lost the league at Goodison Park" were the taunts from our neighbours in the months that followed. Fortunately, we were able to set that record straight 12 months later!