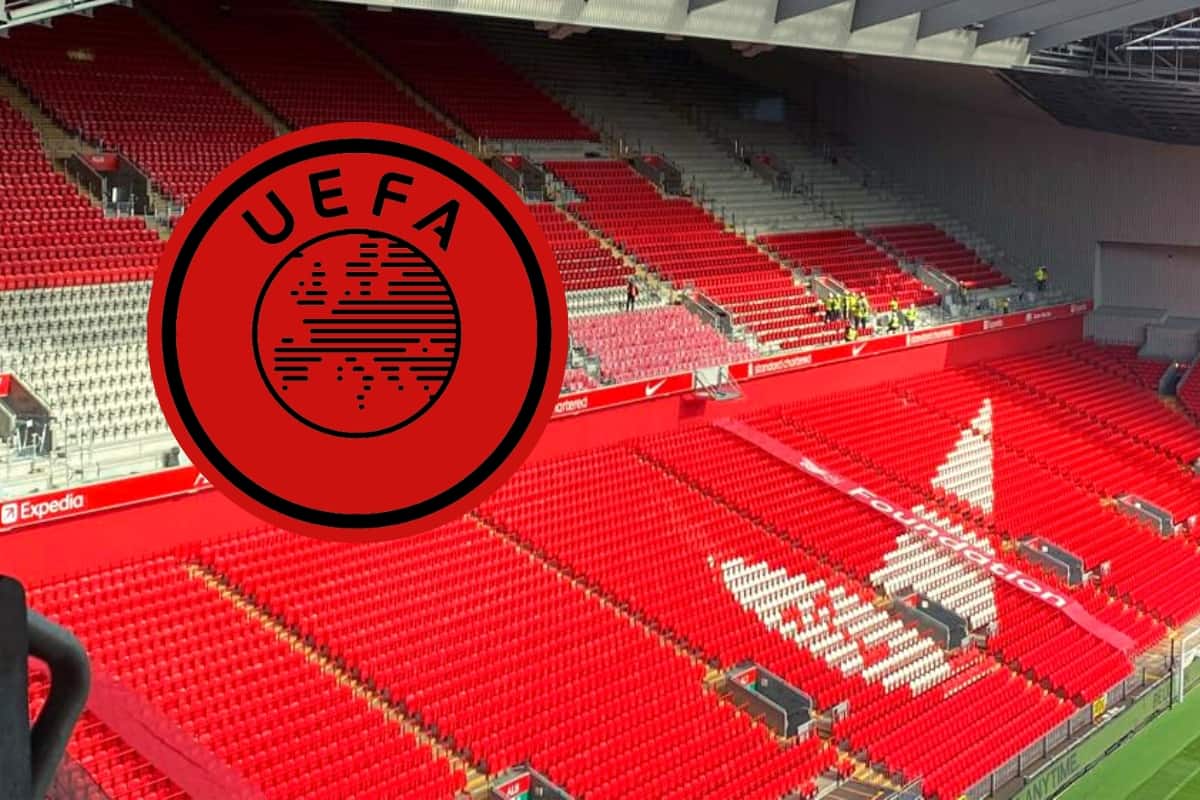 With European nights returning to Anfield, albeit in the Europa League, you may spot something a little unusual in the lower Anfield Road, and that is how the Nike logo looks.
Liverpool host Union SG in their first European home game of the season, an occasion that will see Anfield undergo a few cosmetic changes to comply with UEFA.
Those who arrive early at Anfield will be the ones to spot what has changed, as once the stadium is full the fans hide exactly what UEFA do not want in full view across the world.
And that is what you can see on the seats, namely the Nike and Standard Chartered logo – two Liverpool sponsors but not that of UEFA.
It is the former that always attracts the most attention in the lower Anfield Road, though, as the Nike Swoosh suddenly turns into a strange looking smiley face.
You can see below just what we mean by that – plus the progress on the new upper tier of the stand that has seen more seats installed.
Both the Nike and Standard Chartered logos, plus any other non-UEFA affiliated sponsors, have consistently been covered during Liverpool's European adventures for years now.
UEFA do not want to promote those they are not affiliated with, and thus the club use coverings to add either extra red or white seats so it is not obvious to viewers what it is.
We all know what it hides but we appreciate the club making the process a little amusing and a small talking point for those who get a glimpse before fans occupy the seats.
So, if you see this at Anfield either in person or watching from around the world, now you know why the logos are covered and why there is a strange face in the lower Anfield Road.