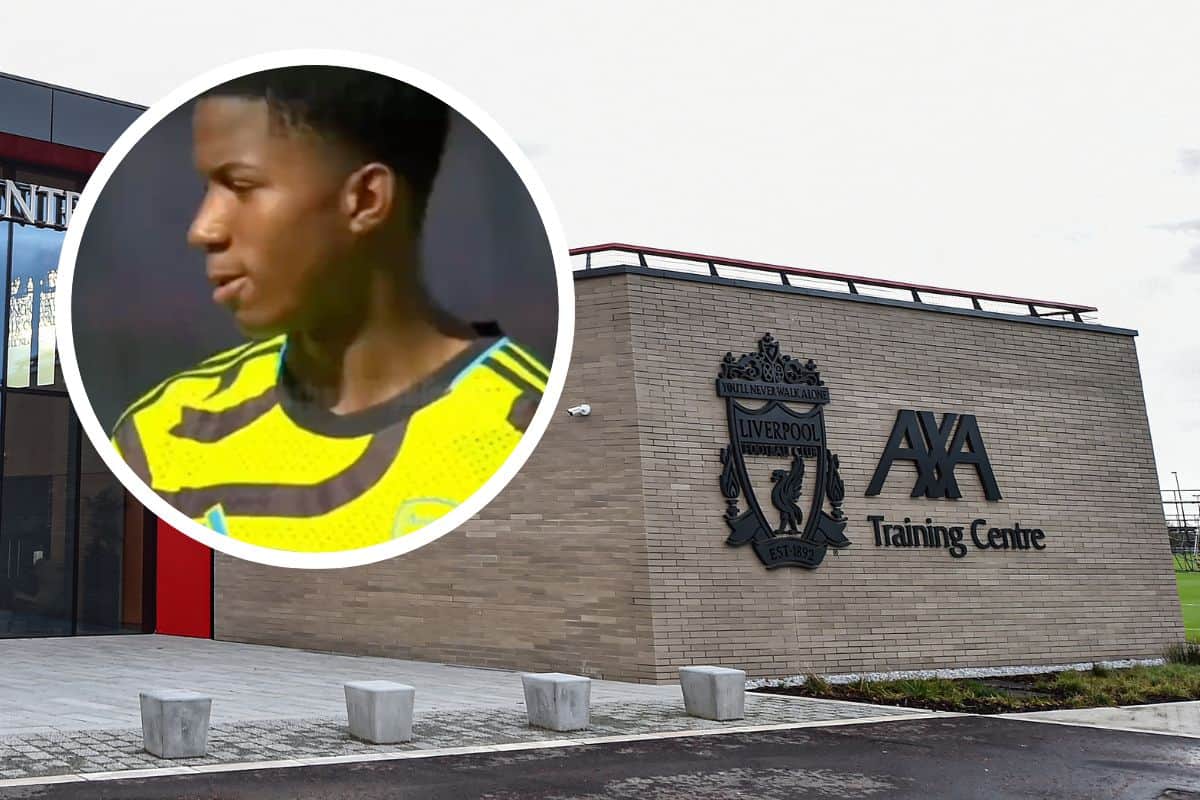 You may have heard the story of the Arsenal youngster who hit 10 past Liverpool under-16s on Saturday, but it is worth applying some context to the headlines.
Liverpool U16s were thrashed 14-3 by the Gunners over the weekend, with striker Chido Obi-Martin making the headlines by netting double figures in the contest.
Having previously trained with the Arsenal first team, Obi-Martin is already making a name for himself in his young career, and his 10 goals away at Liverpool – along with the scoreline – raised plenty of eyebrows.
While clearly an impressive and rare achievement for any footballer, the story isn't quite as significant as it may look at face value.
Watch Chido Obi-Martin's TEN Goals here against Liverpool ? https://t.co/LRFCO3EkQF pic.twitter.com/HuMDJz1uX1

— TheSecretScout (@TheSecretScout_) November 18, 2023
Despite being just 15 years of age, Obi-Martin is already showing signs of significant physical development and is displaying capabilities beyond U16 level.
Youth fixtures of this nature can often feature a mixture of players at various stages of their careers, with some having made swifter progress than others towards bigger things.
Arsenal U18s were also in action on Saturday, with many of those who were involved in their game against Norwich likely to have been eligible for the U16s game against Liverpool, as is often the case in the lower age groups.
The international break also has an impact on academy fixtures, with many players selected to represent their countries at youth level leaving the club sides temporarily short of options.
Any player scoring 10 times is always likely to grab public attention, but the reality is that unusual occurrences like this one can happen at U16 level and there is little to be gained from reading too much into any game which ends 14-3 in those circumstances.
Obi-Martin is unquestionably a talent, as demonstrated by Mikel Arteta's decision to call him up to senior training with the Gunners, but there are plenty of variables that can allow for somewhat abnormal scorelines like this to happen.
Here's hoping he doesn't come back to haunt us at Anfield in years to come – we have only just got over Andrey Arshavin's four goals back in 2009!