Curtis Jones has outlined the main tweaks he has made to his game, as well as his role as a 'senior' squad member despite still only being 22 years of age.
Jones has racked up 106 appearances for his boyhood club since making his debut in January 2019 and became an established member of Jurgen Klopp's midfield towards the back end of last season.
Despite increased competition in the form of four summer arrivals, the Scouser kept his place in the middle of the park at the beginning of 2023/24, before being sidelined through suspension following a contentious red card at Tottenham.
On the upcoming episode of the We Are Liverpool podcast, the midfielder discussed how the "trust" of the manager has enabled him to make a significant step in his development in 2023.
"I feel I'm at a point now where [Klopp] understands, 'OK, we can bring him on if the team is getting beat because we know he can pop up with a goal or he can create something,'" explained Jones, as quoted by the club's official website.
"So, I feel like I've gained his trust. But I've still got a long way to go. I'm on 100 games but I feel it's just the beginning and I want to just carry on and hold the form and keep it going."
An ill-timed injury has staggered Jones' return from the three-game domestic ban he picked up at the Tottenham Hotspur stadium at the end of September.
The 22-year-old is, however, expected to be available for the huge top-of-the-table clash at the Etihad on Saturday lunchtime and will be hoping to be involved from the start against Man City.
Jones' transition into a 'senior' role within the squad has stemmed from the experience he has gained since entering the fold at 17, and he credits one big change the manager has made to his game as having facilitated that.
He continued: "I feel [senior] and I'm trying to sound like it as well!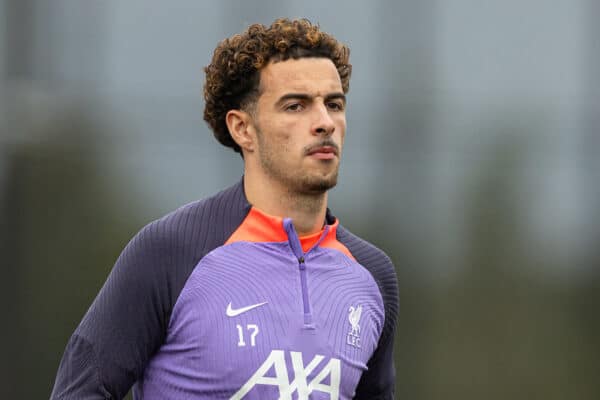 "There has been a huge change in the team and I'm one of the ones who has been here – it's mad to say, I'm only 22 – but I've been here [since] 17.
"There's lads who are coming in now and it's their first time around the team, so I'm like an experienced one who has been around the whole of the thing for a long time.
"So, yeah, even though I'm young I do feel like I'm one of the experienced ones and know how the manager and staff like [us] to go and play.
"He's spoken about it a lot the way I'm the first one to go and press and things like that. Now, I was a kid who came in and pressing and defending were never a thing for me! 'No, I don't need that part of the game.'
"Now that he's picking up on it loads and he's spoken about it, just goes to show how much that I've actually changed."