As you might expect, Jurgen Klopp was in good spirits after watching his side defeat Toulouse 5-1 and handing out debuts to a number of his youngsters.
Here are the six key points from the manager as he reflected on a pleasing night at Anfield…
Lots of positives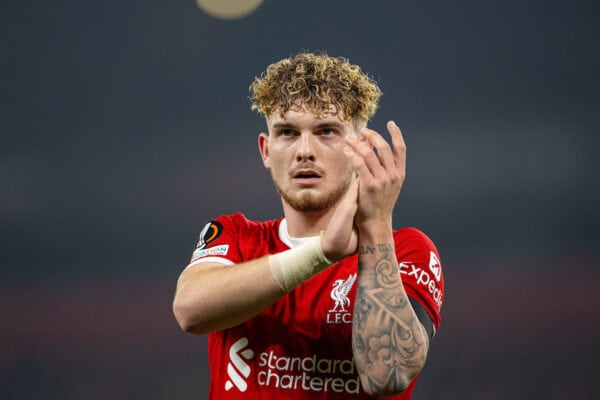 The manager admitted he was "very" satisfied with his team's showing as they picked up a third straight win in Group E adding: "We put a proper shift in, that's what I wanted and the goals we scored were wonderful.
"Nothing to complain really."
You can't argue with that!
Enviable squad depth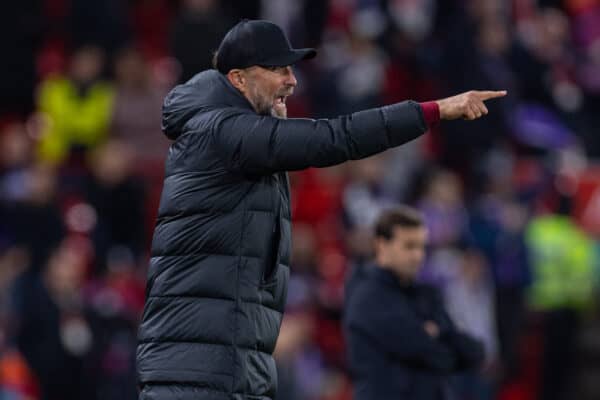 "It's really easy to fall in love with this team because there is so much excitement in it," said the boss when asked about the wealth of options in his armoury.
"A lot of signs are really promising, that's true as well."
Klopp also described the "rebuild" that is taking place both on and off the pitch as going "really well" and was full of praise for his players for making it possible.
Gravenberch "believing in himself again"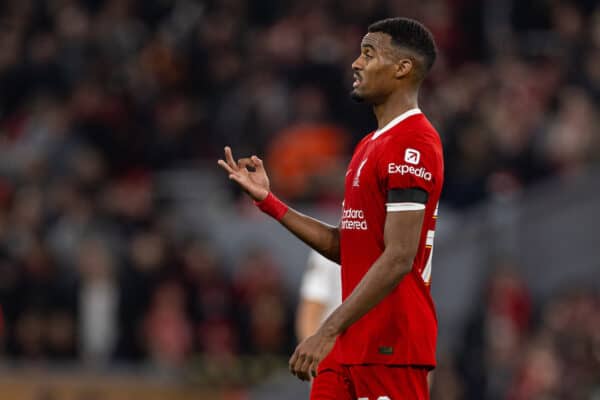 Ryan Gravenberch has unsurprisingly been the name on everybody's lips after another impressive display at Anfield, with the manager lauding the "good signs" he is seeing.
The Dutchman made only three Bundesliga starts for Bayern Munich last season and has looked reborn since joining the Reds in the summer.
Klopp said: "It is really nice to see how much he starts believing in himself again, that's obviously very important for a young player especially."
Endo singled out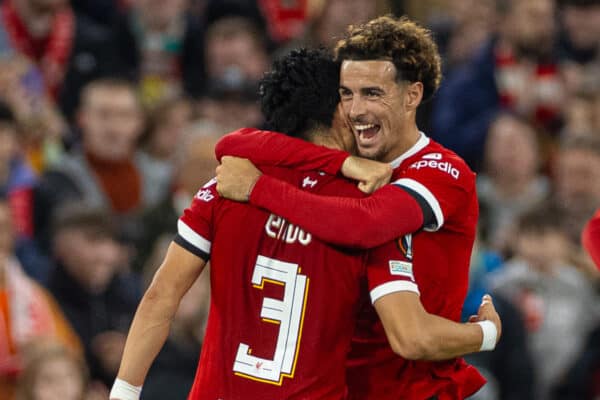 After being asked about Gravenberch's inspired showing, Klopp chose to also take the time to applaud Wataru Endo's work against Toulouse.
"The forward passes he played tonight were incredible," insisted the boss as he hailed the Japanese international's display.
"How often he broke lines with one touch was absolutely insane and then he scored a wonderful goal which helps each player, even more experienced players.
"He would have got a similar hug if I would have taken him off, but he had to play through."
"Incredible" Nunez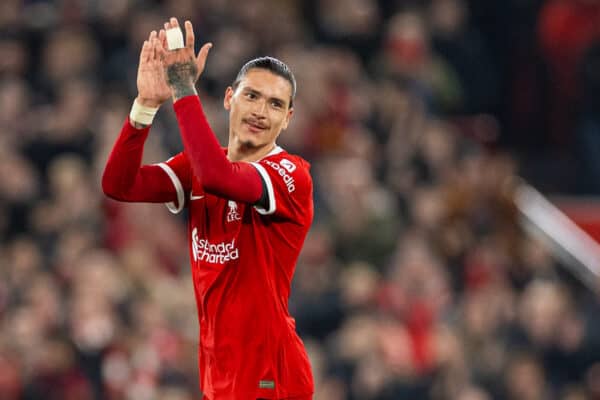 Darwin Nunez was a livewire up front for the Reds all night against the French side, but his miss from an open goal will, unfortunately, be remembered from the contest.
Klopp lauded the Uruguayan's "incredible" performance and insisted that he "couldn't care less" about the shot that struck the woodwork in the second half.
He added: "Everything before was super convincing, was absolutely clear how he took the defender away, how he passed the goalie, it was a perfect situation."
Proud night for Chambers & Co.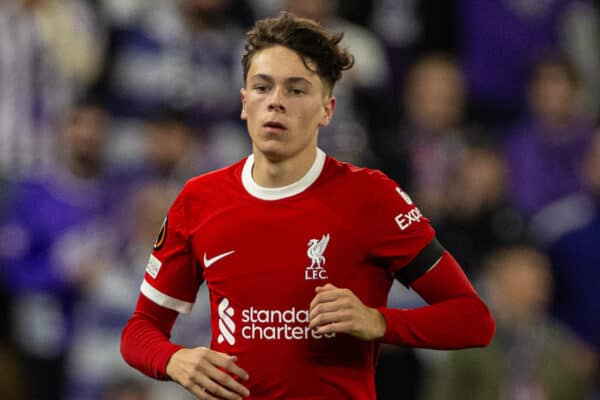 It was a memorable night for Luke Chambers, who made his first start for the club in what Klopp described as "really nice" circumstances.
"They all deserve it, massively," said the manager of his debutants, with Calum Scanlon and James McConnell also coming up the bench to make their first senior appearances.
"We 100 per cent believe in [Chambers] and I wanted to show that tonight."