Ahead of Liverpool's Europa League clash against Toulouse, Caoimhin Kelleher reiterated his ambition to become a No. 1 goalkeeper.
Kelleher has been playing second fiddle to Alisson for over two years but insists he still has is eyes set on becoming a first-choice goalkeeper.
The talented Irishman said: "Clearly, obviously, I'm still backup at the moment but my ambition is to play as many games as I can.
"At the moment, I'm backup and my ambition is obviously to be a No. 1. I'm just trying to do as well as I can. I'm just trying to make the most of that and play well.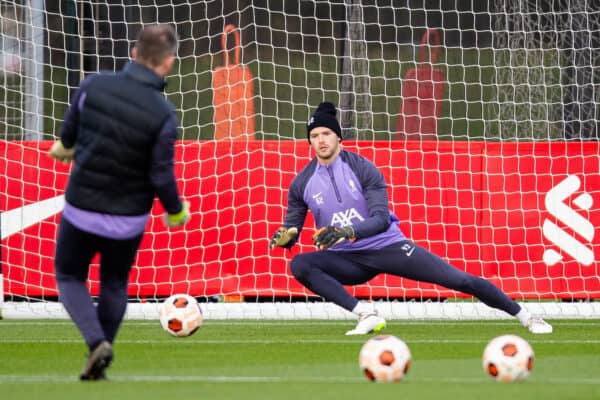 "[The Europa League] is important for me in terms of building up that match sharpness. To get a good run of games is really important for my development and continue that ambition to be a No. 1."
With plenty of years left for Alisson in his prime – he's 31 years old – it has been suggested that Kelleher may have to move away from Liverpool to fulfil his potential.
The 24-year-old was linked with a transfer last summer but chose to stay at the club and has been given the Europa League to showcase his talents.
As well as his two European appearances, Kelleher started both of Liverpool's League Cup games and will hope to keep winning in that competition in order to reach Wembley.
He has pedigree in that competition already, having scored his spot-kick against Chelsea in the 2022 final. He has already saved more penalties than any other Liverpool goalkeeper in the club's history.