Two former Reds ignited an on-pitch scuffle over the weekend as one got the better of the other during a youth fixture in Spain.
Alvaro Arbeloa and Fernando Torres enjoyed two years together at Anfield during the Rafa Benitez era, including a second-place finish in 2008/09 after pushing Man United all of the way.
Both have made moves into academy management since hanging up their boots, with Arbeloa currently coaching Real Madrid's youth team while Torres assumes the same role at Atletico Madrid.
The pair were involved in an altercation during the youngsters' Madrid derby between their respective former clubs back in May, in which Torres threatened his former team-mate by saying: "I'll blow your head off!"
It seems that those tensions haven't fully subsided, with the two once again coming together to spark ugly scenes in a historically fiery fixture.
After the full-time whistle, Arbeloa walked back to the dressing room (without congratulating Torres) and a fight breaks out between the players.

— Atletico Universe (@atletiuniverse) October 29, 2023
Torres' side secured a 2-1 victory and Arbeloa elected to leave the field immediately after the final whistle without offering to shake his fellow countryman's hand.
A fight then broke out on the pitch, with the Real Madrid players appearing to take exception to the nature of some of their opponents' celebrations.
While only at youth level, there is plenty of bad blood between Real Madrid and Atletico Madrid and that rivalry spilled out into the technical area once again on Sunday.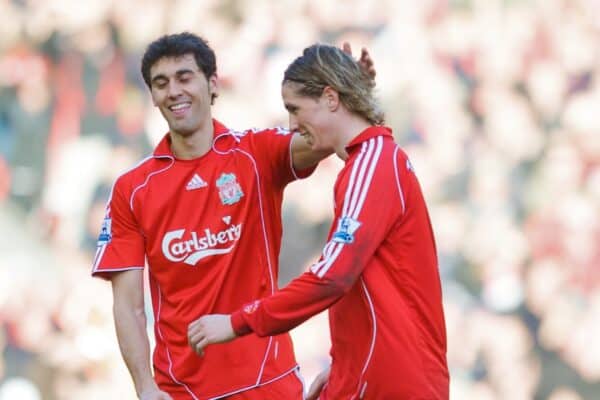 Arbeloa retired from football after a brief spell with West Ham in 2017 and has managed Real Madrid's youngsters since 2020.
Torres called time on his own playing career in 2019 and returned to the club he spent two spells at on the pitch to begin his coaching journey.
It appears that, despite their shared allegiances with club and country, there is no love lost between the two since taking a step into management, regardless of what level!
Torres was sent off during the previous encounter back in May and it looks as though the friendliness hasn't been restored to an extent that warrants post-match pleasantries.