Dominik Szoboszlai was a player coaches knew was destined for a "big future" and for Jesse Marsch, the Hungarian's combination of "belief," "commitment" and "talent" set him apart.
At just 22, Liverpool's No. 8 has already amassed 227 senior club appearances and 34 caps for his country, the latter of whom he now leads as captain.
It was only four years ago that Marsch, former Leeds manager, was appointed as the head coach of Red Bull Salzburg, a club Szoboszlai joined only a year previous.
The midfielder was only 18 when Marsch arrived in Austria and had 20 Salzburg appearances to his name, but the American has not forgotten his first impression of the young Hungarian.
"I'd spoken to Szobo a little bit before but the first day I showed up, you could see he had such confidence about him. It's borderline arrogance, but it's real," Marsch told This Is Anfield in an exclusive interview.
"He just believes in himself and he's always believed that he was going to be a big player. I'm drawn to those kind of personalities, I like guys that come with a bit of arrogance to them.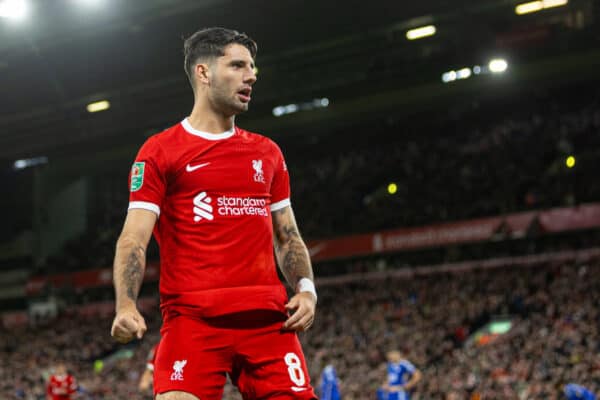 "Germany and Austria are a little different, but in German there's a word, 'demütig', and it means humble. And if you say to somebody anything like, 'He should stay humble', it's an insult because in German they don't like arrogance.
"But I'm different, I'm American! So I was drawn to him immediately.
"He was still young, a bit immature, and still needed some guidance in terms of how to use his confidence to help benefit him as a player.
"But I watched him play the year before, I really liked him and I thought he had a big future with how I was going to move the team forward."
Marsch and Szoboszlai worked together for 18 months at Salzburg before both ended up at sister club Leipzig for a short spell, before the manager parted ways with the German club at the end of 2021.
"In the beginning, when I was critical of him he didn't want to hear me," Marsch explained.
"I had a lot of individual video sessions with him, almost every training session, almost every game.
"We would sit down and I would talk to him because with young, talented players like that it's all about helping them achieve their potential and creating an accelerated learning curve.
"Then, what I call 'the click', once they start to understand exactly what's necessary, it just hits them all at once and then it's when they take off."
And take off he has, with Szoboszlai's early signs at Liverpool having already endeared him to the masses for his work ethic and obvious talent, among various other traits.
Marsch has kept a close eye on his former player and he is not surprised by the 22-year-old's career trajectory.
"Szobo always had this belief in himself and this vision that he would be playing for the biggest clubs in the world and be the best player in those teams," the 49-year-old continued.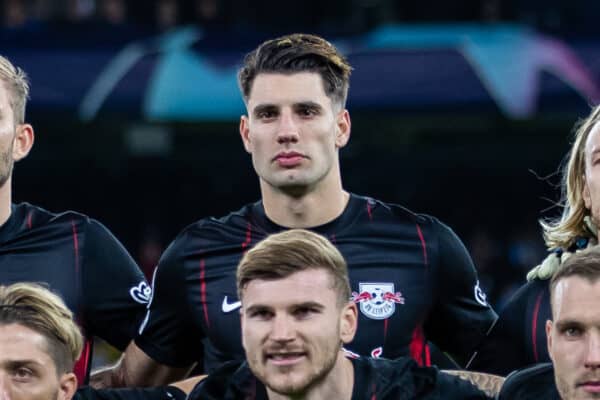 "This is all part of the manifestation of his confidence and his belief in himself. Some people may look at it as arrogance but Erling [Haaland] is the same.
"It's interesting because Erling and Szobo had a really good relationship in Salzburg and, I think, learned a lot from each other.
"But I could see from both of them that they were going to be among the best players in the world because of their enthusiasm, their talent, their belief, their commitment, their work ethic, their desire to improve.
"The vision they had for themselves was different to most players. I don't think that will ever be an issue for Szobo.
"He's hit the ground running but, when I see him play, there are still a lot of little things he can do better and I think he will grow and get better as he continues to play."
---
READ MORE: Former coaches detail Szoboszlai's rise in an exclusive look at his impressive story