Liverpool fans have paid tribute to LASK and the city of Linz after enjoying an unusually hassle-free trip to watch the start of this season's Europa League group stage.
The Reds kicked off their European campaign with a 3-1 win over Thomas Sageder's men on Thursday, but it was not just matters on the pitch that thrilled the away support.
Those who have travelled regularly to watch Liverpool in recent years have endured issues with heavy-handed policing, shocking facilities, and trouble from opposition fans.
However, this week's visit to Linz could not have been more different, making for an enjoyable experience for all those who headed over to Austria.
Reds supporter Matty Johnson told This Is Anfield: "It was just so laid back.
"What makes it a bit sour when you go abroad with Liverpool is the police presence can be heavy for no reason other than to intimidate us.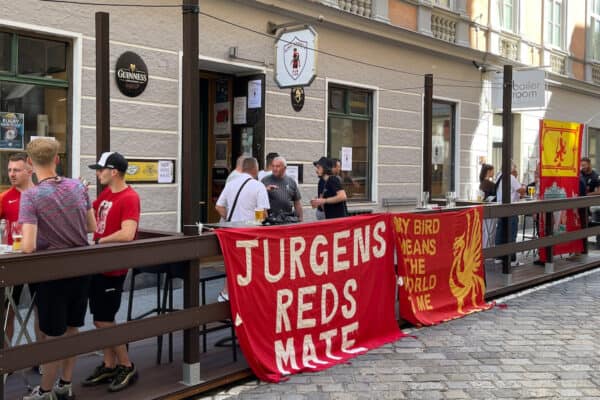 "In Linz, there were police around but they were just walking around, watching us, smiling, and enjoying the fact that Liverpool were in town. They were laughing and joking and taking photographs.
"And when we got to the ground, there were no military police checkpoints outside, no batons, no armoured stormtroopers, none of that.
"Fans were allowed to mingle with each other, we were talking to a few on the bus coming up and they were really good fun. They were just really happy to see us."
Exactly how it should be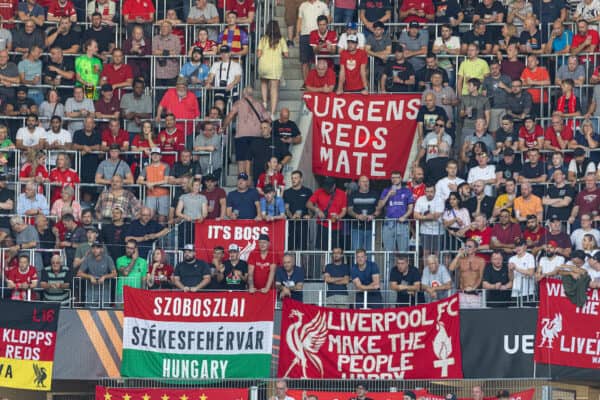 Contrary to laws surrounding football matches in England, fans were allowed to drink within view of the pitch during the match in Linz.
They were also given €2 every time they returned their plastic pint glass to the bar, an initiative that both helped keep the stands tidy and encouraged recycling.
Kopite and Anfield Wrap contributor Phil Blundell said of his experience at the Raiffeisen Arena: "It was just very easy access to the ground in terms of knowing where you're going and the searches weren't confrontational.
"Inside, you could get a drink and reasonable-looking food and it wasn't particularly expensive either.
"Most importantly, we were let out at full-time and were just able to walk back under no restrictions or anything.
"It was just humane treatment, unlike so many other places."
Unlike during previous European trips, supporters were not required by Liverpool to pick up their tickets for the game while out in Austria.
That also helped improve the experience, according to Matty Johnson.
He added: "One thing that was also fantastic was not having to go out of my way to pick up my ticket because that system is an absolute shambles.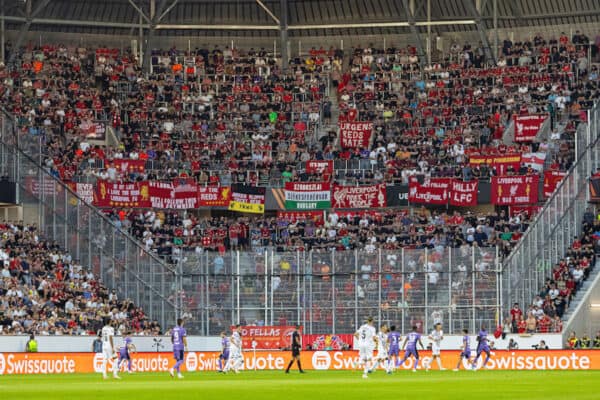 "Spirit of Shankly have said for a long time that we don't need it, but they're still persisting with it.
"The best example was Inter and Benfica, where you were outside a hotel for hours trying to pick up a ticket that you can print off at home."
Let's hope that similar is said after trips to Saint-Gilles and Toulouse.