Mohamed Salah's future is constant topic when discussing Liverpool, but it is his most recent extension which has attracted the interest of Harvard Business School.
The Egyptian ended months of speculation and worry when he put pen to paper on a new deal in 2022, extending his time at the club until 2025.
It came after conjecture about the salary Salah was asking for, veiled messages from his agent Ramy Abbas and interviews with the Spanish press that stirred the pot.
The process felt long but the final conclusion was only every going to be a matter of time – though it did not stop subsequent summer interest from clubs in Saudi Arabia.
Now, the contract negotiations are the subject of a case study from Harvard Business School, with Salah and Abbas openly offering insight, with the support of Liverpool.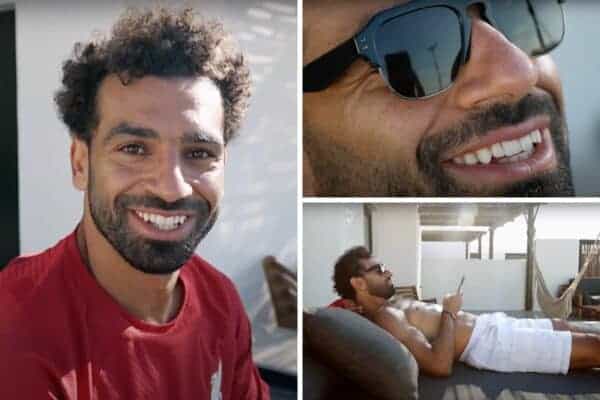 The Harvard Business School is one of the most highly-rated of its kind in the world and Salah shared the news of the case study on his Instagram not long after Liverpool's 3-1 win.
Any long text post will have made the heart rate pick up slightly, but the content of the post was to share that Salah's 2022 contract negotiations was forming part of a case study.
Anita Elberse, Harvard Business School professor, and Taher El Moataz Bellah, a writer and studying for his MBA, were co-authors on the piece that examines the process of the extension.
New case alert! ? An examination of the unparalleled Mohamed Salah, his agent Ramy Abbas, and their contract negotiations with Liverpool FC last summer. ? Big thanks to @MoSalah and @RamyCol for offering a look behind the scenes, @taherelmoataz, @liverpoolfc, and @ianlynam. ? pic.twitter.com/NSBvVCMmj7

— Anita Elberse (@anitaelberse) September 24, 2023
The study presents a multitude of questions including, if "Abbas and Salah right to continue to push Liverpool for a better deal – even if Salah, who would turn 30 in a few days, and was already one of the highest-paid players in the world?"
The evidence clearly suggests the answer to that was a resounding yes – his terms are in the region of £350,000 a week.
It would be interesting to get one's hands on the full case study, which Elberse is to discuss in their upcoming MBA classes at Harvard.
Not sure many footballers can say their contracts have attracted interest like this, but Salah is not just any footballer.