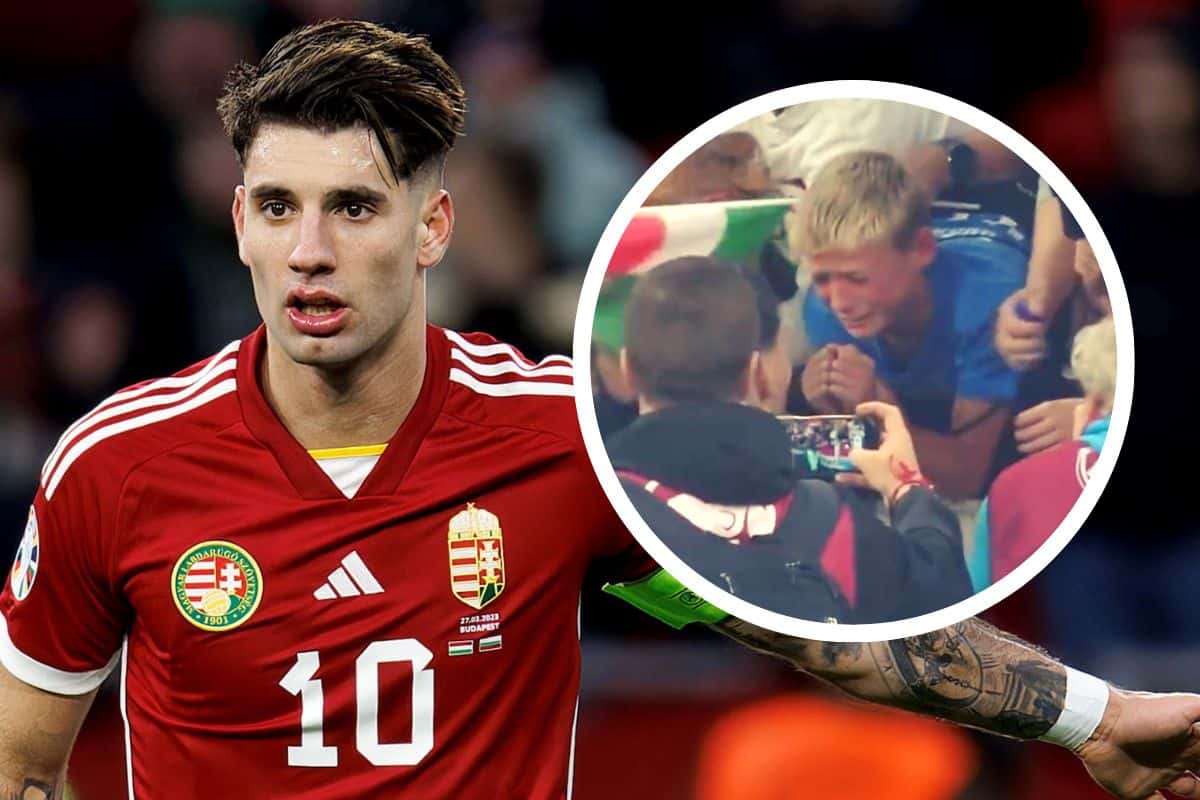 After Dominik Szoboszlai's Hungary team went top of their Euros qualifying group, the Liverpool man shared a touching moment with a tearful young supporter.
With so much quality already shown in just a couple of months at Liverpool, Szoboszlai is almost certain to become an icon.
In Hungary, though, he already is. Szoboszlai is captain of the national team who are on course to qualify for next year's European Championships, in Germany.
The Liverpool midfielder was key to Hungary's 2-1 win over Serbia, a victory that took them top of the group with a game in hand over the opposition and two matches left to play.
The emotion of it all got too much for one supporter, as a young Hungary fan teared up when approached by Szoboszlai at the Red Star Stadium in Serbia.
— .?? (@asshhlfc) October 14, 2023
The boy in question could be seen leaning down to embrace Szoboszlai as the Liverpool No. 8 laughed and smiled with him.
It was a moment the supporter will never forget and, hopefully, Szoboszlai can provide those kinds of memories at Anfield, too.
His thunderbolt against Leicester won't be forgotten quickly by those that saw the ball flash past them live, but, come May, we will hopefully see the Hungarian making a difference in pivotal matches.
He has all the attributes to become the complete midfielder, something that he has already showcased for Hungary since his debut, at 18 years old, in 2019.
Next up for Hungary is Lithuania; Marco Rossi's side can secure their place at Euro 2024 with a win on Tuesday.