In the past, Jurgen Klopp has spoken of how players have too many games. For Liverpool FC Women, this is also becoming an issue.
Liverpool's women's side continued their excellent start to the season by beating Aston Villa 2-0 in the Women's Super League on Sunday, but there was a negative to come from the afternoon.
Ten minutes of injury time were added before the full-time whistle, and manager Matt Beard said it "needs to be looked at."
After the match, the Liverpool boss said: "We've just played another 105 minutes today, it's crazy. So we need to look after the players.
"They need to look at it because players are going to get injured, it's at simple as that."
The women's game has seen a particularly busy schedule over the last few years.
With the Euros in 2022, World Cup in 2023 and Olympics in 2024, some players have barely had a break, with Beard labelling it "a worry."
Like for the men's Premier League, referees have been instructed to play longer periods of added time this season.
At the end of Chelsea's WSL match vs. Man City on Sunday, 13 minutes were added on.
"It's a worry because it's too much football. You see the Chelsea vs. Man City game earlier, it's nearly a game and extra time. It's crazy," Beard continued.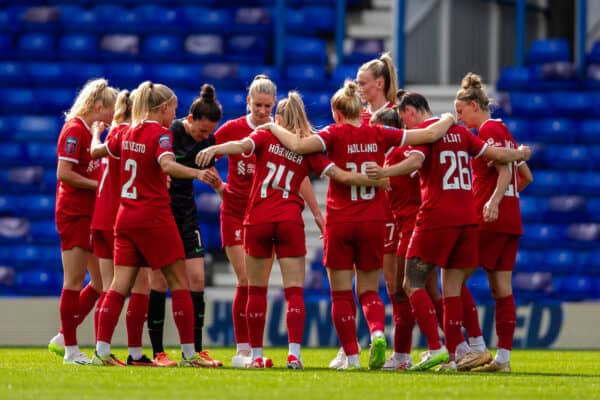 Since coming to England, Klopp has also complained the schedule has demanded too much of the players.
In summer 2022, when speaking about the upcoming season's World Cup interruption, he said: "If you are in the final or if you play for third place, then you play a week later football again.
"Then you play [December] 26th, 31st, [January] 2nd and stuff like this.
"Obviously the guys in the Premier League like the spectacle.
"We've said it now often enough, nobody really cares about the players in these moments, but it's how it is."
Around the same time, Klopp spoke again on player welfare, adding: "When I start talking about it, I get really angry.
"My problem is that as much as everybody knows it's not right, nobody talks often enough about it that it will be changed. Something has to change."
At the moment, Klopp's wish for change hasn't been granted. Beard shouldn't hold out too much hope either, unfortunately.
---
Liverpool's next WSL fixture is at Anfield, against Everton, at 4.30pm (BST) on Sunday, October 15.
Tickets cost just £10 for adults and £1 for juniors accompanying an adult.